Accelerate Business Innovation With
Software Solutions
We Started small, but we did Great Things
Zaptech Solutions was "born" from the desire to solve the problems of the people in a unique manner.
Having 8+ years of experience in the industry, Zaptech Solutions specializes in IT and software development services. Being a renowned and leading name in strategic consulting services, we have helped several small and large enterprises grow. We are committed to make use of the latest tools and technologies to deliver the best solutions to our clients globally.
Our Philosophy
Everything we do is aimed towards growth. Our team works hard to help the clients get result-oriented solutions that help them stay ahead in the competition.
Our People
We hire the most talented professionals at Zaptech Solutions and train them in the latest techniques to deliver future-ready software solutions to clients.
Our Expertise
We excel at delivering solutions that drive results and profits for an organization. Our team provides robust and scalable business solutions.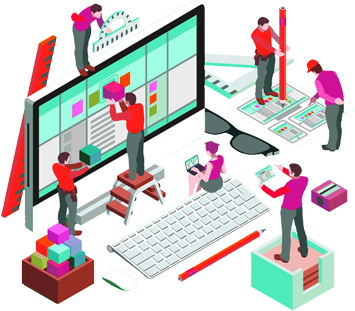 2008
Zaptech Solutions was founded in Ahmedabad, Gujarat, India. The company started operation as a web design company with a tiny team of 10 professionals.
2009
The company gained experience in mobile technologies and built some of the great apps for Android and iOS.
2010
Zaptech Solutions started working as dedicated team as it offered developers on hiring basis to the offshore clients.
2011
The company had 150 employees working for different domains such as web design and development, mobile app development, and software development.
2012
ERP system for HRMS, attendance, and accounting developed and implemented within the organization.
2013
By the end of 2013, the company had successfully completed 2000+ software development projects.
2014
With more than thousands of clients across the globe, Zaptech Solutions delivered outstanding solutions to clients worldwide.
2015
Double the space. Double the team size. The company bought a new office to be able to handle the workload.
2016
Zaptech Solutions includes a team of 300 professionals with 2 offices in India and 3 offices in USA.
2017
The company aims at delivering exceptional solutions to clients and helping them make their business grow.

What we do at
Zaptech Solutions?
The answer simply is: Have fun. Don't think that we're joking by this statement. We believe in "having fun" while we work. All the employees working with Zaptech Solutions enjoy themselves and have fun. No matter what your project requirements may be, we can provide the best web and mobile app development services in USA. From ideation to successful delivery of the project, we stay connected with the clients and ensure that they get the best value for the money they spend for mobile application development.
Our
Clients
Some of the clients we've worked with