Software Solutions for Education Industries
We develop educational software solutions to help small and big institutions as well as schools and colleges in many ways. Our team of professionals builds engaging and useful software applications for educational purposes.
Cutting Edge Solutions for Education Industry
The modern education industry seeks support from the IT sector to make learning interactive and streamlined for the students. With the invention of computerized learning, a lot of things have transformed in the education industry. There are several websites, online portals, mobile apps, and software that guide the students in the learning process. Advanced technology has changed the way of teaching, and learning. Several institutes, schools, and colleges all over the world have adopted the power of the newest technologies to optimize classroom learning, students, and faculty management. At Zaptech Solutions, we offer the most comprehensive software solution for the education industry to facilitate the management of several processes including various database management, smooth operations of examinations, and declaration of results. Our main aim is to help educational organizations and institutes grow revenues, cut down expenses, improve the quality and effectiveness of their processes.
Zaptech Solutions has huge expertise in working with clients from the educational industry. We have the right skills and expertise to build modernized, interactive, and efficient to cater to the diverse needs of the clients from the education field. We offer custom web design services and mobile application development solutions to clients globally. We have worked on eBook Publishing, Online Examination Systems, custom mobile apps, and Educational Videos and Animations. We excel at all the aspects of software development for the education industry including user interface, database management, security, and training.
Our expertise:
Subject-based custom learning solutions
Software consulting
Mobile application solutions
Creative web design
Mock examination system
eLearning mLearning systems
Document management system
Progress tracking and reporting
And many more…
Our education software solutions encourage the students to get involved in the study, allowing the faculty members to come up with a unique and innovative approach for teaching and helping management to handle the students as well as faculty members. Hire our dedicated developers who strive to make learning a fun experience for the students and ensure smooth operations. We help educational organizations and institutes redefine their teaching, operations, and business models to make them work more efficiently. We plan the most innovative strategies to meet the ever-changing learning requirements.
When offshore software company Zaptech Solutions creates a solution for the education industry, they keep in mind the mobile experience of the users. With 13+ years of experience in the industry, we have developed several systems and custom mobile applications for our clients from the educational sector. Contact us now to discuss your requirements with us or to know more about us.
Hire Dedicated Developers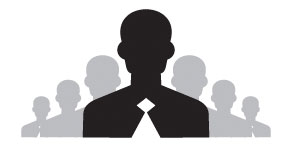 Skilled professionals
Proven Methodologies
Customer-centric models
Fast turnaround time
Regular reporting