Social Media Marketing
Our team creates social media campaigns that offer a direct approach to your brand. We not only create advertisements for the targeted market but also help you get the best results.
Get Things Rolling With Social Media
SMM involves connecting, interacting, and succeeding online. We dig into your digital presence and find out ways in which we can optimize your campaign and grow leads that convert into your customers. Gone are the days when businesses had to pay thousands of dollars for publishing their ads in local newspapers. Nowadays, social media platforms offer a great tool to the Internet to share important information relevant to their business.
No business owner nowadays wants to burn the company's annual budget for newspaper or television advertisements. Today's competitive market demands marketing through the various channels of social media to reach a wider audience. It can help you reach prospective customers and get more traffic to your business website. Only search engine optimization is not sufficient to drag the targeted audience to your professional website. The custom web design company Zaptech Solutions helps clients get more awareness, more engagement, and more traffic.
What We Do?
Facebook Marketing and Advertising
Twitter Promotion
Linkedin, Google+, Instagram Marketing
Twitter Tweet Promotion
MySpace Profile Management
Online Reputation Management
Social media is a great way to get the targeted users to talk about your brand. We create valuable and engaging content that creates greater awareness for your brand personality and promotions. We'll comb all the social networks for your brand and plan effective social marketing services to help you pull the target users to your website. We always make you stay ahead of the conversations and contribute in favorable places. We conduct social media audits for your brand and competitive analysis to help you get the maximum advantage from social media platforms. We built custom and tailored solutions for your business.
Our digital marketing services include social networking profile creation and management, PPC services, paid marketing, website traffic, reputation management, and lead generation. At the offshore software outsourcing company Zaptech Solutions, we ensure that your investment pays off. We deliver measurable and relevant digital marketing strategies to help your business reach the next level. Contact us now for a fail-proof branding solution or to know more about us.
When you choose the digital media marketing company Zaptech Solutions for social marketing services, we help you strengthen existing relationships with your existing customers, understand your business, and generate leads for your business. Clients can be assured that they will get top-performing social media campaigns from us.
Hire Dedicated Developers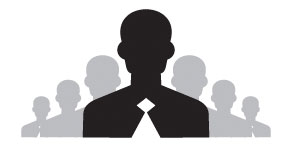 Skilled professionals
Proven Methodologies
Customer-centric models
Fast turnaround time
Regular reporting