Mobile Application Marketing Services
Zaptech Solutions helps your mobile app earn the required visibility, engage customers, and generate revenue. We inject in the right app marketing plan to help you promote your brand.
Mobile Device App Marketing To Push Your App To The Forefront
After mobile application development and publishing, John waited eagerly for the users to download it. One week passed by, but there were no users. He approached app marketing agencies locally and on discussion with experts, he found that there were too many other apps struggling to grab the attention of the app users. He hired professionals for app marketing services and it helped him get a good number of conversions.
Mobile device app marketing can help you earn brand recognition and revenue. With millions of apps over Apple iPhone and Android stores, app marketing is no more optional. No matter how great your app maybe, you would need to opt for smartphone application marketing to flock users onto your custom mobile app. An app marketing company can design and execute a campaign that helps you get a good number of downloads and monetary gains. We think of all the possible ways to monetize your app efficiently. We define the target users and make your app stand out from the crowd. Zaptech Solutions makes use of the latest tools and technologies to deliver long-term results with app marketing.
We are known for delivering measurable results. Using a data-driven approach, we design and plan an effective strategy for the app marketing services. We bear in mind the target audience and deliver outstanding solutions that are likely to convert the maximum users. We have a solution for every challenge related to a full-cycle range of app marketing services. We know how to build an active user base for your brand and turn them into loyal customers.
How We Do It?
Pre-Launch Strategy
Our experts offer genuine digital marketing strategies and advice to launch, promote, and optimize your app. We create the buzz about your app before it is launched.
App Store Optimization Strategy
We position your mobile app correctly to improve app visibility and gain more downloads. We post exciting updates to make the existing users revisit the app.
App Launches Campaigns
We scale your app and push it into the Top Charts of your App Store category. Our software developers provide suggestions to clients for new upgrades based on users' feedback.
A good app with a great mobile device app marketing strategy can lead to the monetization of your app. We spread the word about your app to the consumers. At mobile app solutions company Zaptech Solutions, we make use of proven and innovative tactics to optimize your apps to boost organic downloads.
Before working on any project, we understand clients' requirements and competition in the industry. Combining our analytical insights and software industry expertise, we plan an effective app marketing strategy to help you beat the competition. Our team of expert app marketers analyzes competition and explores market opportunities to help clients get the best ROI. Contact us now to know more about us or our digital marketing services.
Hire Dedicated Developers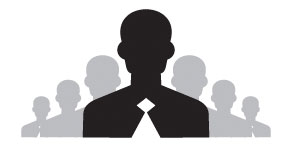 Skilled professionals
Proven Methodologies
Customer-centric models
Fast turnaround time
Regular reporting