Pay Per Click Advertising
Zaptech Solutions has the right skills and expertise to deliver outstanding results with PPC. Our PPC solutions help you attract the targeted users to your website instantly.
Get Maximum Benefits With PPC Services
At Zaptech Solutions, we have a team of experienced PPC experts who combine their expertise with the knowledge to help clients get the maximum ROI. Leveraging the latest innovations, our PPC professionals drive profits for businesses globally. PPC campaign management requires the right strategic skills and expertise. We are dedicated to providing performance-driven PPC services to clients. No matter what business you are into, we help you stay competitive in the market.
Being a leading digital marketing company, we maintain complete transparency with our clients and send them regular reports with meaningful insights about what's going on with their PPC campaign. We keep an eye on competitors and their activities to help you stand out from the crowd. Our PPC experts possess the technical knowledge and the right skills to help you succeed online. Our SEO company of expert PPC experts focuses on increasing your CTR and thus, reducing your CPC and minimum bid. They can help you drive more qualified leads to your professional website.
Keyword Research & Analysis
Our digital marketing experts prepare a list of relevant keywords for your products and services. They choose the right set of keywords for your PPC campaign.
Account Setup
Following the best practices, our specialists set up and optimize your PPC campaign accounts on trusted and reliable channels.
Ad Design
Our content writers work together with PPC experts to design the best ads keeping in mind the targeted audience.
Landing Page Optimization
We do landing web page design and on-page search engine optimization, linked with PPC ads to facilitate the inflow of leads.
Bid Optimization & Monitoring
We optimize keywords bids so as to help you get increased ROI. Keeping in mind your daily/monthly/annual budget, we plan an effective strategy.
Periodic Reporting
Weekly reports are sent to the clients so that they know what's going on with their PPC project. We maintain crystal clear transparency with our clients and keep them informed about each and every aspect of their PPC campaign. We do not hide anything from our customers. Our team of SEO experts documents and share all the reports with clients. They monitor the ROI and tweak the campaign as required.
Remarketing through Google AdWords allows you to remarket the past visitors of your professional website. Using retargeting, you can stay in touch with them by displaying ads to people who visited your site in the past. Our digital marketing team has been using retargeting since it came out in the market and has helped several clients boost their sales. Contact us now to hire our services or to know more about us.
Clients can be assured that our growth hackers will deliver performance-based results. Our professional software development company has a team of Adwords certified PPC experts who assist you in gaining long-term benefits. Even if you already have a PPC campaign and you feel that you're missing a trick, then our PPC managers would conduct a PPC audit and help you get the best results.
Hire Dedicated Developers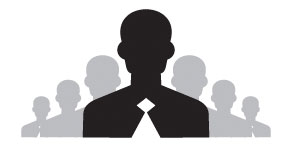 Skilled professionals
Proven Methodologies
Customer-centric models
Fast turnaround time
Regular reporting