Custom
Mobile Game

 Development

Deliver exceptional gaming experience for smartphones and tablets. The creative and skilled team of mobile game developers leave no stone unturned to deliver amazing games for mobile devices.
Custom
Mobile Game

Application Development Solutions

Do you want to convert your idea into a profit-generating mobile game? The market is flooded with mobile apps into different categories. If you want to develop a game for mobile platforms, you need to make sure it has eye-catchy graphics and thrilling game play. Our software company aims at helping clients get the maximum ROI from the games we develop. We not only build mobile games but also involve for the app monetization through our mobile app marketing service.
Who we are?
At game development company Zaptech Solutions, we have a team of skilled mobile game developers who develop interesting and enthralling games that keep the users glued to their seats for hours together. They keep an eye on the latest industry and market trends to deliver futuristic smartphone game development solutions to the customers. When it comes to building addictive games, Zaptech Solutions is a mobile game app development company you can rely upon. The games we develop for different mobile platforms have high repeated user rate. We create aesthetically pleasing game that lures the global audiences. We are known for building next generation games with 2D, 3D characters, HD and more. As we are thoughtful and creative, we build outstanding games for all the major mobile platforms.
What we do?
We develop new generation gaming apps that provide a unique experience to the players. We build games have visually appealing interface. Games we develop are easy to use and navigate. Making use of the advanced techniques, our team creates mesmerizing games for mobile platforms. Our main aim is to help our clients achieve their business goals and make huge profits. We provide mobile app marketing services to monetize the game developed. Our mobile game developers stay connected withe clients right from ideation phase to successful delivery and game promotion. We create masterpieces for the users.
How we do it?
We first understand the clients' requirements and suggest the most appropriate solution. From conceptualization to successful delivery of the game, we stay connected with the clients and create exciting 2D and 3D games for all the age groups. Our mobile application development company also provide maintenance and support services for mobile games. The experienced UI/UX designers build the required design elements and the mobile application developers do the coding of the game.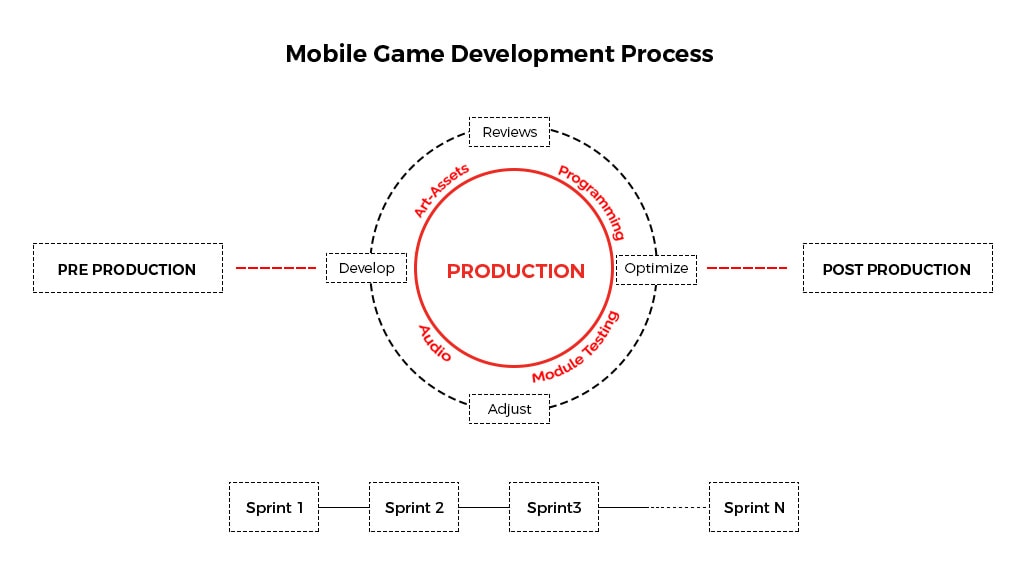 Our Mobile Game Services
Our team of talented game developers create amazing games for mobile devices. They develop catchy and attractive mobile games for the users.
Cross-Platform Development
Custom Game App Development
3rd Party App Integration
Migration of Game Application
Modify or Re-design Game App
Editing a single player to multiple players
Why choose us for
mobile game

development?

Our team consist of expert mobile app developers for hire having huge expertise in Unity3D, HTML5, Cocos2D, and PhoneGap. They develop exceptional quality games for iPhone, iPad, Android, and Windows phone. Whether you require a single-player or multi-player game, we are there to help. Get in touch with us now to build a great game for your business or to know more about us.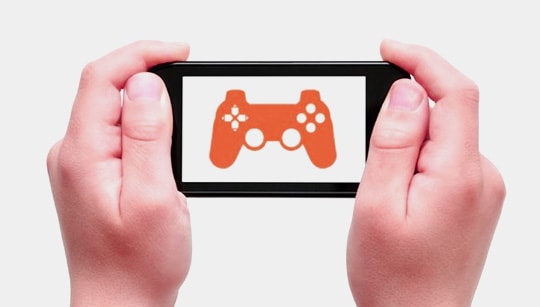 Send us your idea.
We'd love to discuss it with you
Our Portfolio