Extraordinary Software Development Solutions for Sports Industry
With in-depth and extensive knowledge and understanding of various segments, we excel at custom software development services for different industries. Zaptech Solutions can help you make money with software and mobile application development services for the sports industry. With years of experience in the industry, we have delivered innovative software solutions that match your business objectives and help your business grow. Every project we take into our hands starts with getting a deep understanding of your business needs. We closely collaborate with the clients to build powerful solutions for the sports industry.
Our team of experts understands your requirements and suggests the most suitable solution. Our team of sports software developers stays connected with the clients throughout the development of the project. We offer software consulting, branding, project management, designing, development, testing, and digital marketing services for the software and apps we develop. We create software solutions that revolutionize the way in which sports are taught, practiced, played, managed, broadcasted, and managed on several desktops and mobile devices. Our dedicated developers leverage the latest tools and techniques to develop custom solutions for the sports industry.
We build sports software systems for the following platforms:
Web
Desktop
iPhone
iPad
Android
Windows
We enhance sports experiences by interactive and unique Android application development, Apple iPhone application development, and Windows Phone apps development. We also provide comprehensive content publishing and management solutions for sports companies. As a mobile application company, we help you reach millions of fans by building engaging native and hybrid apps for clients from different segments.
Making use of the latest technology, we help sports businesses create engaging and interactive experiences for visitors and fans. Our cutting-edge software development services include features like ticket booking, live video feeds, social media, loyalty programs, and fan transit. With years of experience in the IT industry, we have worked with some of the biggest names in the industry and helped them maximize their profits.
Whether you want to upgrade mobile apps to the latest version, wish to develop sports software from the scratch, or looking for app marketing services for your app, you've come to the right place. Have questions? Feel free to get in touch with our experts to know more about us and we shall be glad to assist you.
Hire Dedicated Developers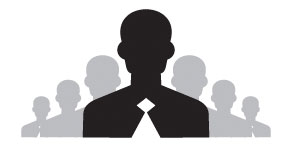 Skilled professionals
Proven Methodologies
Customer-centric models
Fast turnaround time
Regular reporting