Dynamic And Scalable
RoR

Development

Ruby On Rails Application Development Services
Ruby On Rails Development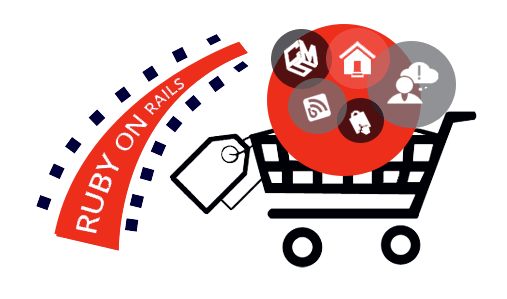 Ruby on Rails (RoR) is an open source, rapid web development framework, which is used for building modern web applications. The Model View Controller (MVC) architecture facilitates the development of complete web applications in fragments of separate layers. It is an object-oriented programming language that ensures data safety and comes with integrated testing tools. When you're looking for fast and efficient Ruby On Rails based application development services, we are there to help. Our team has years-long experience in RoR app development solutions and aim to help your business grow.
At Zaptech Solutions, we develop powerful web applications on the Ruby On Rails platform. Our experienced RoR developers create dynamic web applications in a shorter span of time. They develop amazing, complex, and challenging apps with robust, reliable back-end intuitive user interfaces. Our team is pledged to offer satisfactory results to the clients. Using the latest versions of RoR framework, our experts create outstanding websites and web applications. We stay connected with the clients right from requirement gathering to successful delivery and deployment of the project.
Advantages of Ruby on Rails
MVC Architecture which makes it highly manageable
Follows agile development
Most Reliable support for databases
Why Ruby On Rails stands out?
Ruby on Rails is the right platform for custom web design and mobile application development. It ensures fast and effective development. RoR is used for developing secure, flexible, and scalable applications. Contact us now to Hire ror developer for quality software solutions or to know more about us.
Ruby On Rails includes a database access library to simplify data handling in databases. Active Record automatically maps tables to classes and rows to objects. It also includes a host of libraries that simplify the coding of applications. Speedier completion of projects is one of the major advantages of choosing RoR for building great products.
Solutions, Customized For Your Business
We build and maintain different types of web applications using Ruby On Rails. Join hands with our software development company and you can be assured that you'll get the best RoR installation and custom web and application development solutions. Our RoR application development approach follows Web 2.0 technique delivering designs that are interactive and robust. Zaptech Solutions is known for eCommerce development with amazing features that render a great user experience to the visitors.
Industries

we serve
eCommerce
Medical & Healthcare
Travel & Hospitality
Manufacturing
Real Estate & Property
Retail & Consumer Sector
Education & E-Learning
And more...
Web Design & Development Portfolio