Outstanding Android Apps for Your Business
Zaptech Solutions is backed up with the experienced and skilled Android developers who deliver outstanding Android device app development services to clients worldwide. They follow a customer-centric approach to come up with innovative solutions to help your business reach new heights. We build intuitive apps for wearable devices to streamline processes, mobilize resources, and improve your business productivity. Whether you need a wearable app development for glasses or smart watches, our Android developer team can deliver the best. We know what it takes to build an intuitive and user friendly app for Android platform. We make sure that profitable Android app is delivered to our customers.
The expert and skilled Android developers working with Zaptech Solutions keep themselves updated with the latest versions of Android to make sure that clients get the most advanced solutions. We have a proven track record of providing exceptional Android apps to clients across the globe. Our team offers custom Android device app development solutions that reflect professionalism and innovation. We have a team of experienced UX designers, technologists, developers, testers, and project managers who can address all your diverse requirements. We come up with feature-rich Android apps for diverse industry verticals.
When clients come to us with their project requirements, we don't just say "Yes". We take time to understand the exact client requirements and then offer the best suitable solution. We consult the businesses about the technologies and functionalities for their Android app after understanding their business goals. Our in-depth knowledge and expertise of Android technology enables us deliver highly competitive products for the clients.
Updates for Android Developer
With Google I/O 2017 dates i.e., May 17-19 being released, our developers are excited and expecting new announcements. It is assumed that the new version of Android "O", Android Wear, Virtual reality and Augmented reality will be released at the event. Android "O" has developer preview tool with new notification management which will eventually save the battery life. The new Android SDK will have many more features and set to launch the stable version in Q3 of 2017.
Android Mobile App Development Process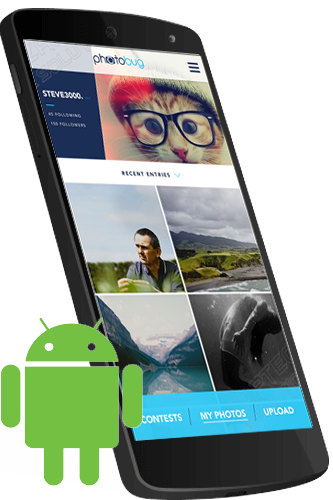 Interaction

Code

Complete App!
Zaptech Solutions is a leading Android application programming company which assures the clients that they will have not only an excellent service but also a solution to make their Android app successful. Besides the hard coding for native or hybrid Android apps, our Android app developers use contemporary tools, frameworks or techniques to achieve excellence. We focus on creating enriching experience for the users through our Android apps. Being well equipped with Android technological advancements, we develop user-centric and market-centric apps that can cater to the diverse business requirements. Right from discovery to mobile app marketing, our experts stay connected with the clients and help them achieve their diverse business goals.
Our Android application developers are well versed with Java, Python development, C, C++, HTML5 development and they are capable of writing apps for Android platform. The clients can be assured that they will get bug-free software services & solutions for Android platform. No matter what your business goals may be, our Android mobile development company fulfill all your business needs. Our Android developers port iOS apps (native or hybrid) to Android with single code-base.
The passionate team of Android app developers plan on how can the customers get exponential growth in their respective businesses. Zaptech Solutions believes in building long term business relationships with the customers. So, we ensure that what our Android application developers deliver satisfy the clients in every way.
Mobile application development company Zaptech Solutions is known as a trend setter. We not necessarily follow with what the successful Android apps did in the past. We research your targeted audience and read the psychology of the audience. Different geographical audience require a different mobile application development solution. After a full-proof planning & strategy we come up with our innovative and intuitive Android app solution. Excited to build your first Android app? Call us now to hire Android developer  or to know more about us and we shall be glad to assist you.
Our Android App Portfolio