Open Source Ecommerce Development
Zaptech offers professional PHP Developer Team for international clients for Open Source Development service. Our development team has more than 4 years vertical experience in Open Source Customization.
Zaptech Solutions is the fastest growing open source development company that specializes in providing high-end and customized solutions for start-ups and companies. We deliver scalable and robust open source development solutions for enterprises worldwide. Our team develops user friendly web apps that fits your exact business requirement.
The benefits of choosing the best of open source php web development is:
Affordability
Excellent code quality and security
Mitigation of vendor collapse or software discontinuation
Faster innovation
No vendor or software lock-in
Greater flexibility
Our portfolio includes learning platforms, php web development, content management systems and customer relationship management systems, and we will be further expanding this portfolio over time. We expertise in Open source CMS , Open source ecommerce, open source application development and Open source customization as well as Offshore programmers Staff augmentation of open source developers
Web Design & Development Portfolio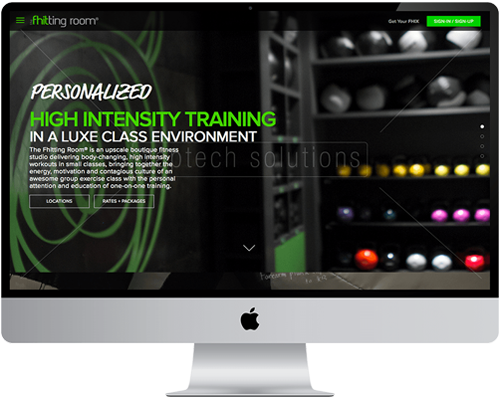 Fhitting Room
The Fhitting Room is clean & impressive website designed for boutique fitness studio that delivers body - changing & high intensity workouts in small classes. It is designed to deliver Company Profile, Classes & Locations Info, Personal Trainer Profiles and regular fitness blog updates in stunning way.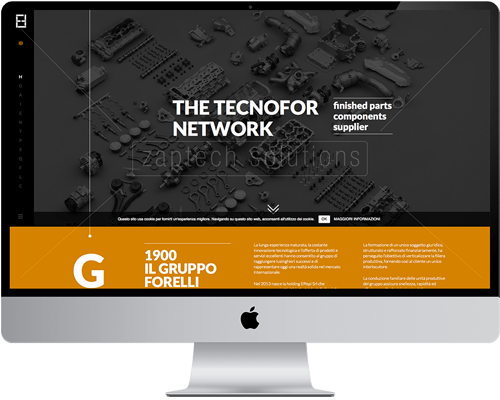 Technofor
The Technofor Network is finished parts components supplier got an online web presence with one page parallax based responsive site that provides company & their services info. It provides all information well with good animation effects that keeps user engaged.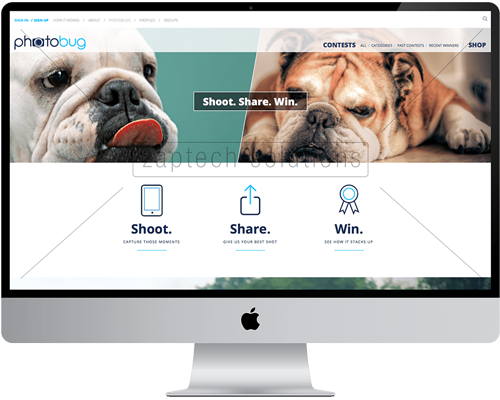 Photobug
Photobug is an artistic & highly interactive voting based web portal which allows users to upload/post photos for voting. Users are also able to sell, comment and flag photos on website. Users can connect & share activities with various social media such as Facebook, Instagram, Flicker, Tumbler etc.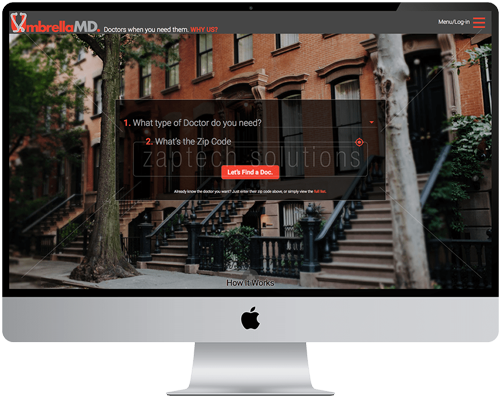 UmbrellaMD
UmbrellaMD is an online marketplace to their line of existing services, where patients can bid and pay in demand appointment times for doctor visits. Participating doctors and health professionals accept or deny the schedule at the cost offered and manage their appointments.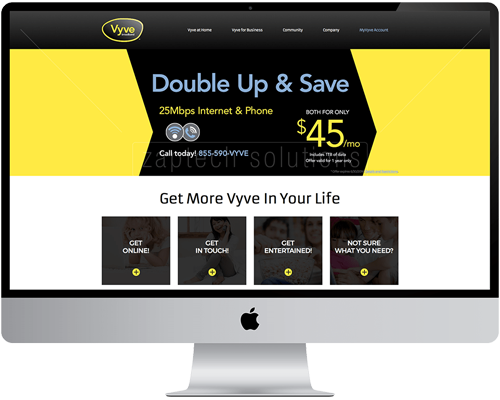 Vyve Broadband
Vyve Broadband delivers the fastest Internet speeds up to 105 Mbps. Vyve has ridiculously reliable phone with unlimited digital calling and web access to your voicemail and settings. We have got an online presence for them to reach their target audience and market their services.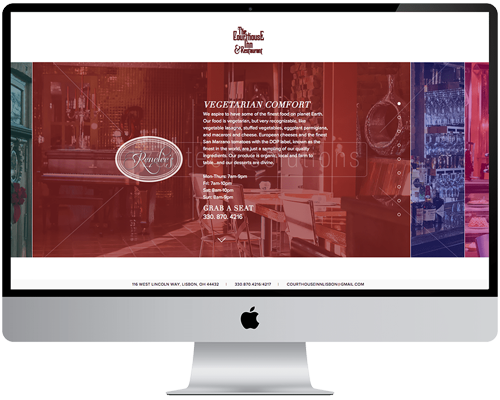 Courthouse Inn
This website provides info about restaurant via awesome slide show that uses innovation & technology. It allows users to navigate through slides and get information about restaurant, its services & other information in effective way.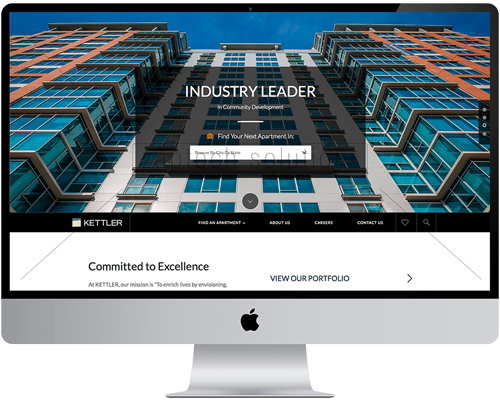 Kettler
KETTLER is a nationally recognized, award - winning developer of both luxury and affordable multifamily apartments and condominiums in the Washington. This is a rich, easy to navigate platform that allow this developer to showcase their apartment properties to users beautifully.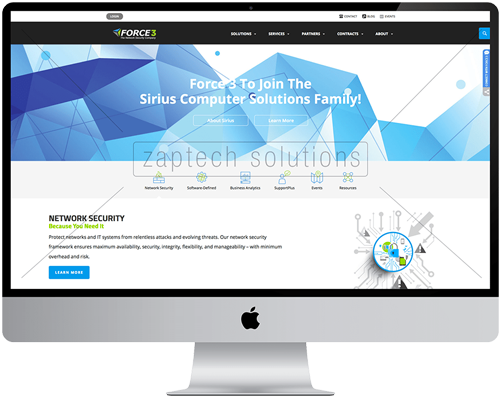 Force3
Force 3 is THE Network Security Company. They provide infrastructure services to design, deploy, support and maintain clients" technology needs. Users can find useful information about them & how they work on this website and can connect to them easily.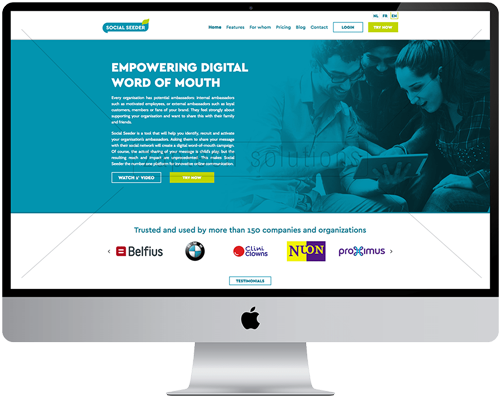 Social Seeder
Social Seeder is a tool that will help one identify, recruit and activate one's organisation's strengths. Asking them to share message on their social network will create a digital word-of-mouth campaign. It allow users to run social media campaigns and help them to analyse their reach over medium.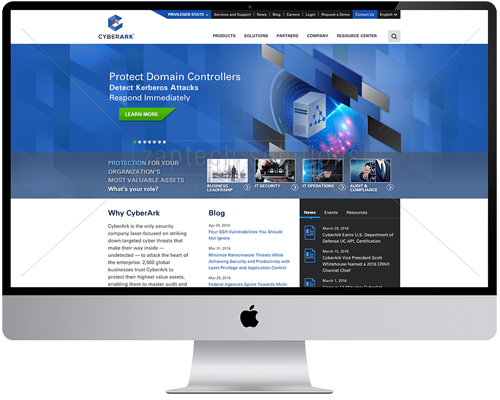 Cyber Ark
Cyber Ark is the only security company laser focused on striking down targeted cyber threats that make their way inside - to attack the heart of the enterprise. More than 1, 400 global businesses trust Cyber Ark to protect their highest value assets, enabling them to master audit and IT compliance.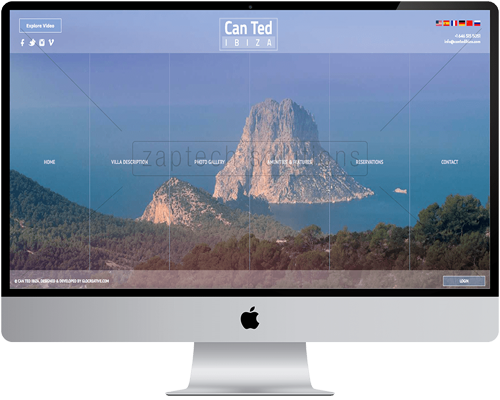 Can Ted Ibiza
This is very simple & clean corporate website which provides user about who Can Ted Ibiza is, what they do & their work done.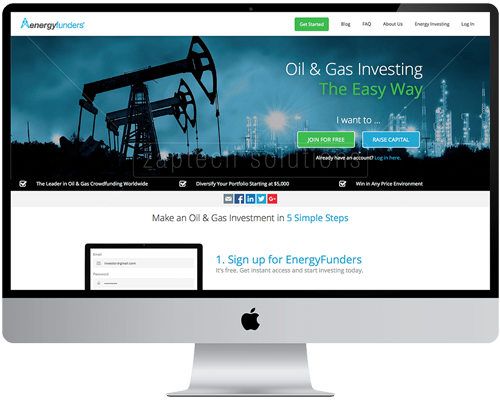 Energy Funders
Energy Funders is a crowd - funding platform to fund single well or multi - well oil and gas drilling projects. It provides a platform that connects Oil & Gas Service Companies & Investors together and raises opportunities for getting funding raises.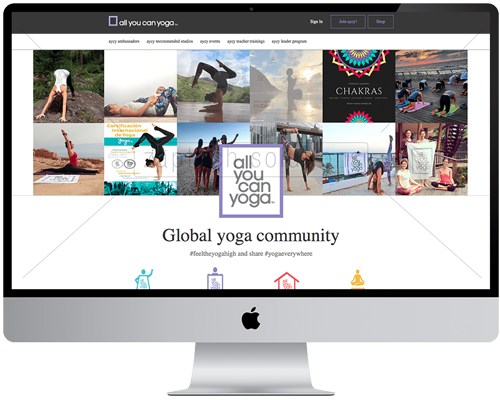 All You Can Yoga
They are a global yoga community . Their purpose is to share and # feeltheyogahigh around the world . They make yoga more accessible to everyone by promoting # yogaeverywhere . We provide them an online presence to communicate to the world and promote Yoga all over the world .
Hire Dedicated Developers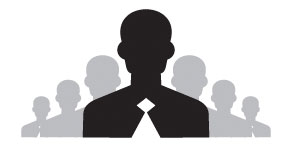 Skilled professionals
Proven Methodologies
Customer-centric models
Fast turnaround time
Regular reporting
What people say about us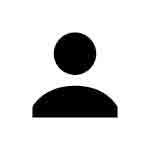 Testimonial 6
I have worked with Zaptech on many projects. We started out with 1 project and currently have about 5. We have had nothing but good experiences with them. We mostly do mobile apps with Zaptech but have also done some websites as well.
Down River Design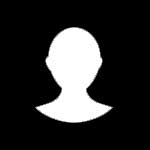 Testimonial 5
Zaptech is pretty amazing! They have been my go to team to mange and update the backend of my Magento E-Commerce site. Custom programming, custom APIs and connections, Installing and customizing extensions that other people built (pretty cool), Server configs and issues. They are wizards and always pull though… I count on them and they deliver!
Sportex Apparel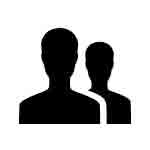 Testimonial 4
I can assay that Zaptech has allowed us to grow and expand upon our own in-house capabilities with many projects that span a diverse range of requirements from .NET/ASP, Salesforce/Apex, PHP, Drupal, WordPress, APIs, and other projects. Every project has been expertly managed and the entire team is extremely responsive.
Fireworx Digital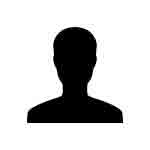 Testimonial 3
We have been working with your team since long time and it has been very pleasant to work with Zaptech in website development work. We will do more work together. Thanks.
Project Manager / VisualStar bvba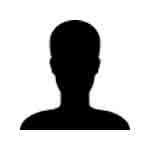 Testimonial 2
I just want to say that it was great working with the team. Everyone did an excellent job and was very responsive when we needed help. Thank you very much. We will definitely be looking to use your services again in the future.
Trusted Quid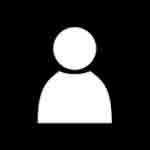 Testimonial 1
I have worked with Zaptech on mobile applications projects for my small business, E-Ponies.com. I have been very impressed with their access to quality resources and their ability to quickly understand application of technology to a relatively small niche market in horse racing.
E-Ponies.com
View All