Professional Silverlight Development Services
With years of experience in Silverlight development and consulting services, we have worked on and delivered various websites, applications, and systems using SilverLight.
Tailored Silverlight Application Development Services
Microsoft Silverlight opens up new dimensions for interactive web and mobile apps. It allows integration of animations, multimedia, interactivity, and graphics to deliver a great web experience. We have huge expertise in RIAs (Rich Internet applications), integrating videos, and AJAX applications to name a few. Our team is known for superlative designs and exceptional functionality for all the websites we create using Silverlight.
Our services include:
Ecommerce portal development
Silverlight Application and UI Design
Rich Internet app development
Corporate Intranet solutions
Audio and video integration
Having rich experience in Silverlight web development, we ensure that the solutions we deliver help the clients get an edge over their competitors. We have a large pool of developers who provide world class web applications using Silverlight. The well trained Silverlight professionals help the clients to get cross-browser and cross-operating system solutions.
Our develpers are competent and in-depth knowledge and expertise in Silverlight technology. Zaptech Solutions has already successfully delivered several Silverlight development projects to clients from different industry verticals such as education, retail, fashion, healthcare and many more. As we allow smooth performance of the applications on all the platforms, we are a trusted choice of several clients globally.
We have huge expertise in building multimedia apps, rich media apps, information portals, eCommerce websites, business applications using Silverlight. We understand the value of time and so, we deliver all the Silverlight development projects on time without any delay. Get in touch with us now to know how we can add value to your business
Hire Dedicated Developers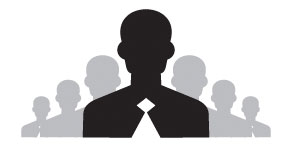 Skilled professionals
Proven Methodologies
Customer-centric models
Fast turnaround time
Regular reporting