Cocos2D Game Application Development Services
Being a top mobile game development company, we have gained enough experience as a Cocos2D game development company. We aim at making the games interesting and addictive for the users.
Transform Your Ideas into a Reality with Cocos2D Game App Development
Developers and users love Cocos2D because of its open source nature and flexibility. We provide interactive and engaging mobile game development for Android and iOS devices. We pay special attention to the design of the game and make sure that it attracts the users. Zaptech Solutions has huge expertise in building custom Cocos2D games for various platforms.
Cocos 2D is an open source software framework used for developing apps related to games. We can provide services of game development using different branches of Cocos2D HTML5, Cocos 2D-XNA, Cocos 2D-Swift, and Cocos 2D-X. This framework is used for building interactive games that render a high-end gaming experience.
Why choose us for Cocos 2D game development?
Expert game developers
Seamless communication
High quality solutions
Proven methodologies
Regular progress updates
Exceptional support
Zaptech Solutions has huge expertise in using Cocos2D toolkit as the framework and have developed various innovative and interactive games for the customers. Our Cocos2D developers have a vast experience in building efficient games as per the clients' requirements. They develop cross-platform multi-player games using Cocos2D. Our Cocos2D game application development team spends their time in creating the perfect animation and effects to make sure that the game is attractive and engaging for the users. Hire our Cocos2D game developers for HTML5 game development, iPhone game development and Android game development.
We are a software development firm since last 8+ years, we understand the hurdles that are encountered in development process and build scalable games. Our main aim is to deliver an amusing and unforgettable gaming software experience to the end users. Clients can expect high-performing and engaging Cocos 2D game from Zaptech Solutions.
Our dedicated developers have huge experience in using Cocos2D toolkit as framework and developing interactive games that render high-end gaming experience to the players. Clients can rely on us for top quality solutions. Blending our creativity and technical expertise, we come up with thrilling games that keep the players glued to their seats for hours together. Contact us now if you are looking for a stunning and matchless game that lures the players.
Hire Dedicated Developers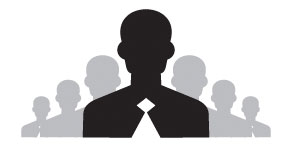 Skilled professionals
Proven Methodologies
Customer-centric models
Fast turnaround time
Regular reporting