User centric and scalable software applications for healthcare industry
Latest software solutions for doctors, clinics, and medical professionals to help them offer better patient care. Zaptech Solutions builds effective healthcare software solutions that help patients get improved treatments and care.
World Class mHealth Solutions For Healthcare Industry
Zaptech Solutions specializes in healthcare software and application development for hospitals, clinics, and doctors. We build engaging software that help in capturing and delivering real time information to help doctors and medical healthcare providers diagnose the diseases and contribute towards better treatments. It also helps in improved patient experience and increased operational efficiency.
Remote areas in which doctors, medical centers, and health infrastructure are scarce can be benefited by healthcare mobile software solutions. Such systems are used for improved clinical decision-making, engaging healthcare providers with patients and their relatives, and centralizing key information.
We excel at:
Patient communication systems
Real time information systems
Training and educational software
Clinical treatment solutions
Reference apps
Mobile application development company Zaptech Solutions has huge expertise in developing data-driven mHealth mobile applications and mobile app marketing which help you get the maximum ROI. With almost a decade of experience in software development & services industries, we have worked with start-ups and established hospitals and helped them foster growth. As we have been working on healthcare solutions for wellness, fitness, health, and , we are confident that we can cater to all the types of mHealth apps solutions. We offer user-centric app development services that helps you in providing better healthcare solutions.
Whether you need a healthcare app for iOS, Windows, and Android platforms or need a complex software to track the patients' medical history, we can do it all. Our main aim is to simplify the patients' lives and assist them in getting better healthcare services. Contact us now to know more about our services.
Hire Dedicated Developers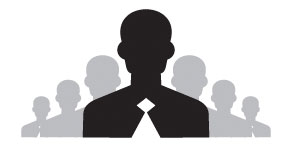 Skilled professionals
Proven Methodologies
Customer-centric models
Fast turnaround time
Regular reporting