Unity3D Game Solutions & Services
Zaptech Solutions is a leading Unity3D game development company specializing in building 3D games for iOS, Android, and other platforms. We offer amazing user experience for all the games we develop.
High Performance Unity3D Game Application Development
We create 2D and 3D games with Unity3D. If you are looking for highly optimized and beautiful game, we can help. We follow a transparent approach during mobile game development on the pro version of Unity3D on Android and iOS. Games developed using Unity3D can run on various platforms and this will not affect the quality of game. We offer grand graphics and unmatched performance for all the games we develop for our customers.
Unity3D Game app development means creation of three-dimensional games that are appealing and engaging. Unity3D renders special effects that can create shadows behind the game characters or reflect the character's face on still water. Our team pays special attention to the artistic aspect of game concept and creates amazing games that leave the players glued up to their seats for hours together.
Why choose us?
On time delivery of projects
8+ years of experience
Extensive Unity 3D knowledge
Good knowledge of design patterns
Use of the latest technology
Zaptech Solutions has a game development team of skilled Unity 3D game developers who adapt the latest tools and technologies to combine graphics, innovative game play, and sound quality. We assist the clients right from game conceptualization to testing of the game. With solid gaming industry exposure, we are confident that we can cater to all the types of requirements.
We can do almost everything be it action games, strategy games, arcade games, sports games, board games, education games and casino games. Hired developers utilize high quality and addictive gaming applications using Unity 3D. Besides HTML5 game development, we are specialized in Unity 3D games for iPhone game development and Android game development.
We have extensive experience in developing Unity3D games for all the age groups. Our software development team of skilled Unity3D game developers make sure that games we develop work well on all the leading platforms such as Android, iOS, and Windows. We create outstanding games matching clients' requirements. Our team focuses on building engaging and thrilling games for different categories. For the game monetization, we have a specialized team for mobile app marketing services.
Hire Dedicated Developers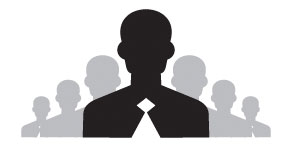 Skilled professionals
Proven Methodologies
Customer-centric models
Fast turnaround time
Regular reporting