Unity 3D

Game Solutions & Services

Unity 3D is a revolutionary platform for developing mobile games for iOS, Android, and Windows devices. It is widely used for building 2D and 3D interactive games.
Unity 3D Games For Interactive Experiences
Unity 3D is widely used for developing interactive games. The games that are built with Unity 3D can be accessed through web browsers as well as mobile devices. It is supported on several platforms such as Windows Phone 8, Wii U, PlayStation3, Xbox 360, Windows phone, Blackberry, Android, and iOS.
Unity 3D is the most trending and secure game development platform that allows the developers create games with fewer efforts and less coding. As a software development company, Zaptech Solutions provides a complete ecosystem for developing games with excellent visualizations and interactive gameplays. We have a team of experienced Unity3D game developers who develop rich and interactive games as per the users' requirements. Clients can rely on us for outstanding gaming experience for all the games developed by us.
At Zaptech Solutions we follow a transparent approach with clients throughout the development process. Our game developers give their best to deliver 2D and 3D games ensuring that the deliverables are top-notch. We make sure that we deliver thrilling games that have awesome graphics and unbeatable performance levels.
If you are looking for appealing and engaging game development company, Zaptech Solutions can be the right choice. We produce custom games using the latest tools and techniques. Our dedicated developers focus on improving the user involvement for all the games we develop. Our main aim is to help the clients attract the target audience of the game and enjoy the maximum ROI. Contact us now if you want to build an amazing game or want to know more about us.
Our Expertise
We have huge expertise in developing interactive loves using Unity 3D. We have huge experience in:
Game UI/UX
We offer full range of Game UI design including art design, object drawing, and user experience design services. We have huge knowledge and expertise to design excellent gaming experience.
Unity Game development
We have a team of creative art designers, experienced Unity3D developers, sound and voice producers to build addictive and engaging games for the users. We build exceptional games for your targeted audience.
Game Porting
Along with game design and development, we provide porting to existing Unity 3D games for multiple platforms. We can also customize the game experience and improve graphics while porting your game.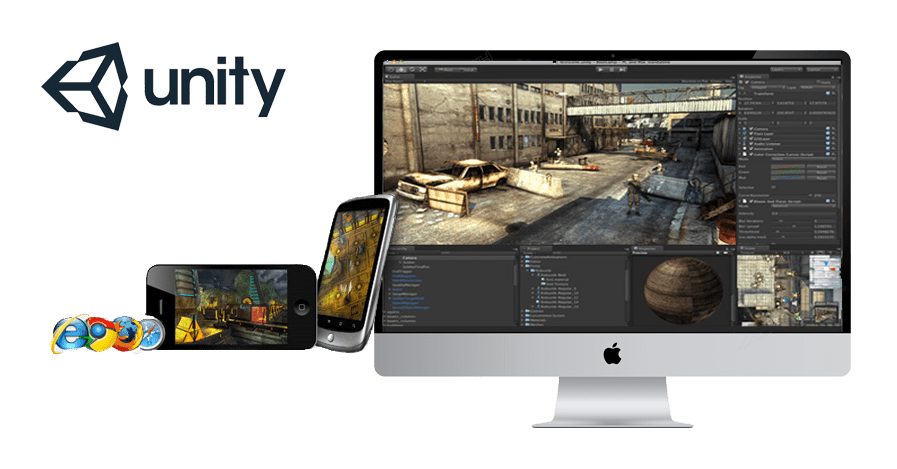 Why Choose Us For
Unity3D

 Solutions?
On time delivery of projects
8+ years of experience
Extensive Unity 3D knowledge
Good knowledge of design patterns
Use of the latest technology
Send us your idea.
We'd love to discuss it with you
Our Portfolio