Game-Changing Software Solutions For Retail Industry
Modern retail industry needs custom software solutions that allow the organizations work more efficiently. Using the right type of software solutions, retailers can offer customized and personalized shopping experience to the consumers and this helps in creating plenty of opportunities for business growth.
Zaptech Solutions has been providing business software development services to clients globally. We build applications, custom POS systems, mobility solutions, and more for the retail industry. Our experts build high performance, scalable and secure software for retail industry.
Mobile devices drive new channels of generating revenue and boost the productivity. Mobile devices have become a "research-and-shop" tool for the customers. Zaptech Solutions has leveraged the capabilities of mobile devices to build robust and scalable solutions for shopping malls, supermarkets, and retailers. Our mobile app development company help you achieve a consistent multi-channel presence through cutting edge mobile application development technology.
Retail software solutions we provide:
Data Management Software
Usually retail industry has a large amount of valuable data. Zaptech Solutions builds effective data management systems to help businesses organize the data.
mCommerce
We have huge expertise in eCommerce development for mobile devices. Making use of the latest tools and techniques, we deliver exceptional mCommerce solutions.
Mobile POS
The customers do not have to wait in queues any more. POS mobile retail solutions can be customized as per your requirements and buyers can checkout and pay online easily using their mobile devices.
Location based software
It is now possible to track your customers in real time and run the right kinds of promotions, and deals when they appear in the vicinity of your store. The consumers can also locate relevant products using location-based apps.
Product Catalog software
Offer a rich brand experiences to your customers by providing digital product catalogs on their mobiles or tablets. Interactive demos and reviews can entice your customers and improve your retail sales.
Enterprise Management Systems
Apart from dealing with retail operations, enterprises need to manage other business support systems such as employees management, payrolls, training programs, hiring policies, and more. We build enterprise management systems to help retail businesses streamline these processes.
Consultation
We're backed up by a team of experienced dedicated developers who identify your business goals and suggest you ways to develop solutions that improve the performance of your organization. As an IT consulting company, we also perform industry research to figure out the best software solutions for your business.
Looking for a mobile application development for improving collaboration between your employees, customers, and partners? We can suggest an effective mobile strategy that improves employee collaboration and boosts productivity. We ensure that our solutions enhance customer satisfaction and experience. Talk to an expert to know more about our offerings and we would be glad to assist you.
Hire Dedicated Developers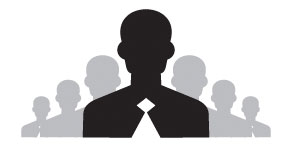 Skilled professionals
Proven Methodologies
Customer-centric models
Fast turnaround time
Regular reporting