Exceptional Solutions For Gaming Industry
Zaptech Solutions builds games that are engaging and interactive keeping in mind the targeted audience. We provide complete game software solutions for the industries.
Engaging And Interactive Solutions For Gaming Industry
Games provide entertainment to the players for several minutes to many hours. Whether the user plays the game on mobile device or desktop, it is important that the game offers an eye-pleasing and engaging game play. At Zaptech Solutions, we have a team of developers and creative designers who ensure that the games we develop are flawless and loved by the users.
We have a team of talented designers and developers who create attractive and attention grabbing games for desktops, mobiles, and consoles. Our dedicated programmers are well versed with the latest technologies related to game development and have developed some of the most popular games for the gaming industry.
We specialize in:
2D & 3D Game Development
Desktop & Mobile Game Development
Single & multi-player Game Development
Games based on AR and VR
Zaptech Solutions love to take the most challenging application and software development projects in hands and provide the most compact and stable solution to the gaming industry. You can rely on us for compact and interesting gaming solutions for various segments such as war, board, strategy, racing, puzzle, sports, education, arcade, and many more.
We love taking up the most challenging software development projects and mobile app development projects for the games industry. We consult, brainstorm, design, develop, test, and launch the games once the game is ready. We also offer mobile app marketing service which means 360 degree solutions for the gaming industry. Contact us to know more about our services.
Hire Dedicated Developers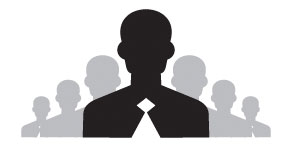 Skilled professionals
Proven Methodologies
Customer-centric models
Fast turnaround time
Regular reporting