Top Quality HTML5 Games for Desktop & Mobile
In our full service HTML5 game development company, we possess strong knowledge and expertise in HTML5 development. Our company delivers outstanding games that are engaging and addictive for the users.
Entertaining & Engaging HTML5 Games
When you need enticing and engaging game, you can think of HTML5 game development. It is widely used for building wonderful games with high quality graphics and sounds. One of the major reasons why you should choose HTML5 for game development is that it can be used for building games that work on any device. Just a bit of personalization in the code for each platform can make the game cross-platform. Building a HTML5 game development requires a lot of planning and thinking. We think of unique game play that makes the players engaged and interested.
Benefits of HTML5 Game Development
Efficient and effective solutions
No need of specialized coding skills
Develop complex design & graphics with video
Easily supports all platforms like iOS, Android, and BlackBerry
Supports latest tools and technologies
SEO-friendly and code-friendly game development
HTML5 technology possesses amazing video capabilities along with advanced features such as Web Workers API, Canvas API, HTML5 Websocket, Web Storage API, and others. Zaptech Solutions is backed up with a team of experienced HTML5 game developers who keep an eye on the latest industry trends to deliver futuristic games to clients.
Our team of skilled mobile game developers think out of the box and build stunning game characters matching the game requirements. We not only develop HTML5 games, but also distribute them into the respective marketplaces.
Types of Games we create
2D/3D games
Arcade games
Action games
Strategy games
Puzzle games
Sports games
Adventure games
We develop feature-rich and interactive HTML5 games matching the current market trends. Zaptech Solutions is known for developing feature-rich and functional HTML5 games for different industry verticals. Our developers create both 2D and 3D games using proper visuals, audio, animations, and multimedia elements. Contact us now if you wish to develop any kind of HTML5 game.
Hire Dedicated Developers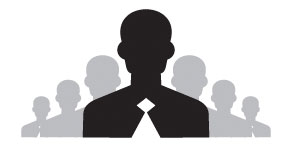 Skilled professionals
Proven Methodologies
Customer-centric models
Fast turnaround time
Regular reporting