Android Mobile Game Development
As a full service Android game development company, Zaptech Solutions is here to change your gaming experience for Android device. The game development company provides engaging & addictive Android solutions for single player and multi-player games for different genre.
Enticing Android Games
If you want to develop an Android game, you've come to the right place. Zaptech Solutions can develop money generating games as per your specific requirements. We have a team of experienced and skilled Android developers who create the best in-class games that render am amazing user experience. Our developers keep in mind the end users while developing the games.
What we do?
Making use of the most advanced tools and techniques, we create Android games that help you skyrocket your profits. You can be assured that you would get top quality games for Android platforms. We have the right skills and knowledge to deliver exceptional mobile games.
Why choose us for Android game app development?
8+ years of experience in the industry
Deliver superior gaming experience
Top quality Android gaming solutions
Thorough knowledge and skill set
Effective marketing strategies
How we do?
Once you come to us, we understand your requirements and think of the best possible solution to help you get the best possible game. We suggest all the possible options and let clients pick the right one. We stay engaged with clients throughout the project development.
We excel at:
We have huge expertise in working with Android SDK, Cocos 2D development, Java, HTML5, and Unity3D game development services. We are well versed with the latest tools to build amazing games for different industry verticals such as sports, education, fitness, and more. No matter what kind of Android game you may need, you will get the maximum ROI.
With several years of experience in the industry, we have gained enough experience and expertise to build breath-taking games that entice the users. Zaptech Solutions excels at building engaging games that help you generate the maximum revenue. Contact us now to know how we can help you.
Our Android App Portfolio
Hire Dedicated Developers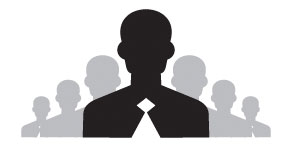 Skilled professionals
Proven Methodologies
Customer-centric models
Fast turnaround time
Regular reporting