Hire iOS Experts For Your Next Project
Get custom and top quality apps by hiring iOS app developers from Zaptech Solutions. We believe in complete client satisfaction and deliver exceptional apps matching your requirements.
Hire iOS App Developer
Simon wanted to develop an iPad game to attract kids and teenagers to his eCommerce store. He thought of outsourcing the project to an offshore iPad game development company to save some money, but he was not sure of it as he didn't know how would that process work. He was skeptical because he didn't know how to get control over his iOS game development project. An experienced agency suggested him to hire iOS developer on full or part time basis to have full control over the project.
Zaptech Solutions is a top mobile app development company having an experienced team of iOS app developers for hire. They build engaging and fascinating apps for iOS platforms, helping the clients stay ahead in the race. They adopt the latest methods of app development as soon as they hit the market to ensure that clients get futuristic applications from us.
Our Services:
iOS App Design & Prototyping
If you have an idea for app development in mind, you can discuss with our consultants and they will help you get the best app design or prototype.
Our skilled iOS app developers create amazing applications to provide the required solutions to clients.
Third Party Integration
We can integrate third party APIs and database to your app in order to add the desired functionality.
App Maintenance & Security
We offer iOS app maintenance services to make sure that your app runs smoothly all the time.
We, as a leading iPhone development company aim to help clients transform their ideas into a reality. Any new idea that you may have can be turned into a working mobile app or an interactive game. You can hire our expert iOS developers for delivering services with proficiency. The professionals working with us create scalable and robust apps for individuals and businesses. Get in touch with us to know more about our services.
Hire Dedicated Developers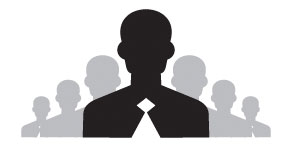 Skilled professionals
Proven Methodologies
Customer-centric models
Fast turnaround time
Regular reporting