ASP.NET Development Services
Zaptech Solutions is a leading ASP.NET application development company. Our ASP.NET developers have more than a decade experience in using the Microsoft framework. We are not only providing the services but the solution.
One stop destination for ASP.Net development
ASP.Net is widely used framework for resource hungry building web pages and web apps. With the passing of time, ASP.Net has become a strong and reliable platform with every update it has received. We are known for developing end to end software products for data intensive industries.
Having extensive experience in the application software development industry, we can provide robust and industry-focused ASP.NET solutions to the clients across the globe. Our .Net programmers have in-depth knowledge and expertise to deliver websites and apps that add value to your business. We come up with revolutionary ideas and build high quality websites and software using ASP.Net.
Our services include:
Custom ASP.Net development
Enterprise ASP.Net development
ASP.NET MVC3/MV4 Development
Microsoft Dynamics CRM
ASP.NET Migration Services
QA and Testing services for .NET systems
If you need custom and powerful software design, we can help you get the best value for the money you spend. Through our custom ASP.Net development solutions, we build the most appropriate solution for your business. Our team can develop feature rich business applications using the latest tools and technologies.
Before taking up any ASP.Net project, we understand your development requirements and business goals and propose the best suitable solution. Irrespective of your business needs and complexity of the development project, we provide outstanding ASP.Net application development services. Our expert ASP.NET developers are developing dynamic web applications by using the server side open source framework ASP.NET. The ASP.NET MVC uses model view controller pattern to build web apps.
Whether you need a simple small website or a complex web application using ASP.Net, we are there to help you with the best. Zaptech Solutions would craft the right solution for you after understanding your exact business requirements. We are committed to provide our client scalable, robust and performance driven .NET applications. All our ASP.NET experts are technical, creative and dedicated. Contact us to know more.
Hire Dedicated Developers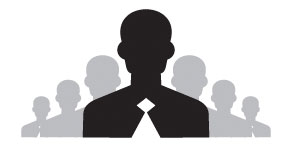 Skilled professionals
Proven Methodologies
Customer-centric models
Fast turnaround time
Regular reporting