Magento Website Development Services
Zaptech Solutions being a Magento development company, offers eye-catchy Magento themes and user-friendly eCommerce shopping cart development services. Our company is providing services for Magento Commerce & Magento Enterprise both. Also, suggesting the right hosting solution for the Magento store developed.
Powerful Magento eCommerce Websites
Are you looking for a custom online store development company? Do you wish to build an eCommerce store for your business? You've come to the right place. We are a one stop destination for all your diverse business requirements. We improvise your online presence by delivering cutting edge solutions that help your business grow. Our eCommerce development solutions lead to scalability and profitability. World class certified experts create perfect solutions that help your business grow. With minimal customization, you will be able to get an online store for selling your products and services.
Zaptech Solutions has a team of certified Magento developers who have several years of experience in Magento web design, website development, and system integration services. We strive to deliver personalized websites that reflect quality and professionalism. With more than 8 years of experience in the industry, we have gained enough knowledge and expertise to develop web stores that generate the maximum return on investment.
What makes Magento the best eCommerce platform
  Available in Free Magento community edition and Paid enterprise editon
  Scalable, Secure, Mobile Friendly & Developer Friendly
  Multi Language and Multi Currency support
  Easy Integration with various payment gateways
  Real-time Inventory Management
  Easy Analytics and Reporting System
  100% Search Engine Friendly
  One page checkout feature, SSL support, checkout without membership
Being a leading Magento webshop development company, we offer following services
You don't require just an eCommerce website. You require an eCommerce portal with a great user experience (UX). This is not possible only with a good theme and good functionalities. It requires a balance between the user interface (UI) and the functionalities.
  Theme Design
Our theme design and customization services can take your eCommerce business to the next level. We deliver great, eye catchy themes to build successful online presence for your eCommerce brand.
  Module Customization
We have been working with Magento since beginning and have gained enough experience in module installation services. Custom modules allow our developers incorporate unique and innovative features in the website.
  Extensions Customization
Extensions customization and development can add the required features and functionality to your eCommerce website. We build highly scalable extensions matching the clients' requirements.
  Speed Optimization
Zaptech Solutions can optimize the speed and performance of your eCommerce website and improve your conversion rates. We help customers enhance their eCommerce website performance and increase the sales.
  Migration to Magento 2
We can help you migrate your existing eCommerce website to Magento 2 efficiently. All your data and information will be moved to the new platform.
  Hire Developers
Hire dedicated Magento developers
on part or full time basis to have full control over your project. Communicate with the hired developers directly and exchange ideas.
Proven Expertise In Magento Web Development
With a focus on building websites that convert visitors into sales, Zaptech Solutions creates eCommerce solutions that are attractive and effective. Giving your business a competitive edge over others by providing fully-integrated solutions is what we strive for. Clients can expect success for their business and brand like never before when they choose us for Magento Website development solutions.
Seasoned and experienced developers at Zaptech Solutions deliver quality Magento webstore solutions that are driven by measurable results, and continuous, sustainable growth over time. Clients get omni-channel success and growth as we deliver engaging and memorable user experience for the eCommerce websites we create.
We can also help the website owners migrate from Magento 1 to Magento 2. Magento 2 brings tons of additional features and utilities to develop your store. Magento 2 enhances the experience of developers and the users. . The highly skilled Magento 2 developers working with us deliver great solutions the way you want it. Speak with us today to know how we can help you.
Our Magento Store Portfolio
Hire Dedicated Developers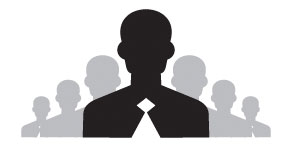 Skilled professionals
Proven Methodologies
Customer-centric models
Fast turnaround time
Regular reporting