How To Find A Reliable Magento Web Development Company?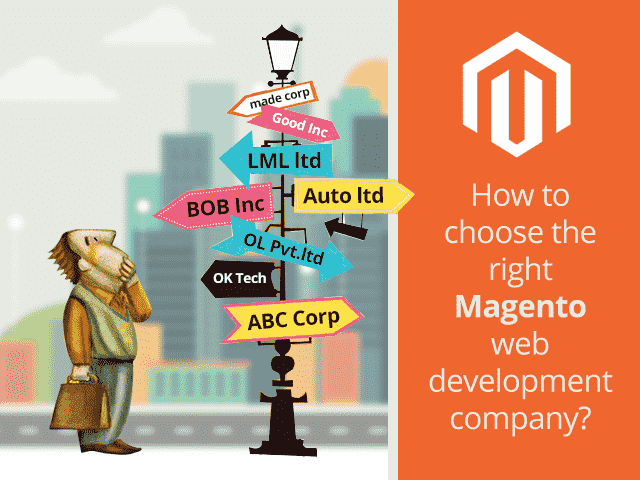 Once you've decided to opt for Magento web development for building your eCommerce website, you would need to hire a reliable Magento store development company. There are several Magento development companies to help you achieve your business goals.
Here we explain how to find the right service provider for your project:
Know what your exact requirements are
The first thing you should consider before searching for Magento development companies is what your requirements are. Jot down your requirements and then get to the internet to find the right provider.
Going local or offshore for your Magento development partner
Magento is an open source platform used by most of the tech-oriented countries. Hiring an offshore Magento development agency can be a cost effective option and there would be no problem about communication. Almost all the companies stay connected with clients over the emails, phone calls, IMs, Skype, and other channels. Whether you hire a local agency or an offshore service provider for your eCommerce website development project, remember that communication is crucial.
Experience of the service provider
It is essential to ask the Magento development experts how much experience do they have in the industry. Ask them how many projects have they worked on before. Keep in mind that Magento web development can be a complex task that should be handled by experienced professionals only. If you hire someone who has no prior experience in the platform, they may face several challenges and your project can be at risk.
Resources available with the Magento development company
A good web development company would have a team of experienced resources to work on different types of projects. Find out how many dedicated Magento developers does the company have. For a development project to be successfully delivered, it is important that the company you choose has designers, developers, and testers working together to deliver feature-rich and flawless website.
Quality Vs. Price
Quality is of utmost importance when it comes to outsourcing web development. There are countless number of instances where the clients hired cheap service providers and ended up having great losses. Quality comes with price. Compare the quality and pricing of Magento web development service when you need an eCommerce online store.
Post development support
If you are developing your business website for the first time, you may require support from the experts. Find out what kind of post development support does the company provide. You may also need ongoing support to maintain and manage your eCommerce store. So, make sure that you hire an agency that can cater to these requirements.
Wrap Up
Building an eCommerce store isn't an easy task. You need to look for someone who has huge experience and expertise in the field. Magento development requires expert knowledge and technical skills. So, make sure that you do extensive research before hiring a Magento web development firm.
Blog Home