Why is the future of wearable technology so bright?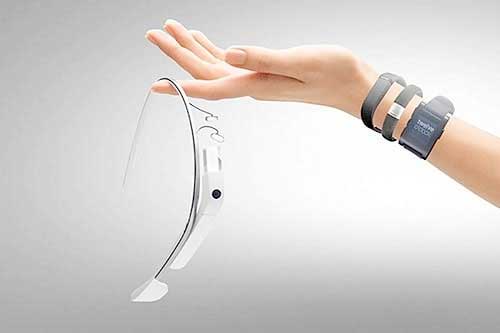 Wearable technology has become a big craze these days with several brands trying to incorporate this tech into their devices. It is useful and fashionable to make use of wearables. There are several uses of wearable technology: from business to personal. The technology helps managers and business owners to keep a track of the clients, employees, and much more. This technology has been changing people's day-to-day lives.
Apart from being useful, most of the people feel that wearable devices are a fashion statement. Being the latest tech innovation, such devices are considered to be an accessory that is visible to everyone. Users can wear devices like wristbands, smartglasses, smartwatches, and badges and alter their lives. Wearables connect big data, cloud, and analytics and give freedom to the users from handling 'smartphones'.
How Wearable Technology is changing the Healthcare industry?
Doctors and surgeons have been adopting wearables quickly to provide better medical care to the patients. This technology helps doctors collect real-time personal health details of the patients and it helps them make faster and wiser decisions for the treatment. Google Glass helps the surgeons to pre-load CT scans and X-ray images so that the surgeons do not have to leave the operation theater and they can pay complete attention to the patient.
On the other hand, patients can monitor their health on their own from home, office or on the go. There are several portable pain relief devices that help patients to eliminate the need of daily pain medication and helps patients from chronic pain get rid of pain easily.
Doctor-patient interaction gets improved with the use of wearable devices. They can share information and interact with the help of such modern devices. Lesser visits to the doctors and higher rates of treatment success are the major benefits of such devices.
Wearable devices for fitness tracking
Fitness wearable devices help people look after themselves in many ways. With sleep and activity monitoring, heart rate, calorie counting, and posture correcting, these devices make sure that users live a healthy lifestyle. Pedometers can be incorporated in the shoes and used for monitoring how far you run or walk. Measurements and tracking helps the users draw up data about their health and fitness.
Many large organizations are encouraging the use of wearables as these devices help wearer to track of their fitness and reduces employee sickness leaves. One can make the changes in the routine life by gathering data from wearable devices and lead a more healthier lifestyle.
Concluding Thoughts
Of course, wearable devices will collect your health information and help you discover several facts about your fitness. The future of wearable devices is bright and in the coming months, more and more users across several industries would be adopting this technology to improve the efficiency of their personal and professional lives.
So, what are you waiting for? Adopt this new-generation technology and start living a healthier lifestyle.
Blog Home