Why Dive Into Digital Transformation?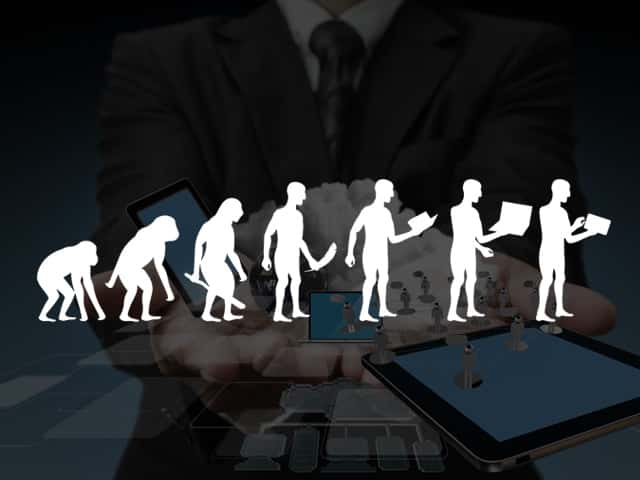 Companies today are rushing to go digital. What does digital transformation mean? It is the reinvention of an organization with the use of technologies to improve the efficiency and productivity. In a narrower sense, digital transformation may refer to the concept of "going paperless."
In simple words, digital transformation refers to a fundamental change in the organization's day-to-day processes that improves performance and/or reach of enterprises to global customers.
Digital transformation has created unique opportunities for different industries. Enterprises can automate their internal processes, streamline business operations, solve customers' issues, and eliminate human errors when they adopt digital transformation within their organization. For example, if your employees are still submitting invoices to customers, it's time to go digital and develop an advanced system that can generate invoices and submits to the customers. A key advantage to digital transformation is the elimination of human errors.
Another example of digital transformation could be an automated system in which the field executives get notified about the customers' issues and they can provide services quickly resulting in enhanced customer satisfaction. If you're into the business of solving customers' queries and offering services, it can be a good idea to develop a system that logs the customers' complaints and field executives get notified about the same. They can reach the customers and solve their complaints on the go.
The rise of "internet usage" and "mobile apps" is a revolutionary digital transformation that has brought several benefits to the world. It has changed our individual lives and the way businesses get the work done. Nowadays, it is easier for companies to connect all processes to the online world. All the systems can be connected with the help of digital platforms. All the digital transformation initiatives are built on third party platforms such as mobile, cloud and big data / analytics. Companies and individuals should adopt the new reality of constant change by adopting digital technologies as digital transformation is the future of the world.
What does Digital Transformation mean for brands?
In simple words, it leads to 'Business Transformation.' As digital transformation encourages innovation thinking and business models, it engages digital customers and changes the way you do business. Entrepreneurs all over the world have started realizing the impact of digital transformation on their business processes.
An effective digital strategy can help to make incredible changes to how people communicate, connect, and stay involved with your brand. It forces businesses to look beyond the world they know about, and adopt new models, philosophies, and systems to align the business processes and align with the latest market trends.
How to get started with Digital Transformation?
Digital transformation doesn't just mean digitization, replacement of paper-based processes with online ones. In order to get the maximum advantage of digital transformation, organizations worldwide should re-evaluate the existing strategies and revamp them. Before implementing any business transformation, it is important to plan the technological or process initiatives.
Before the employees and your clients accept change, they should be notified about it. The management should communicate why made them make a decision to transform processes and what are the strategic goals behind it. Once the people would understand the advantages, they would be happy to accept the changes in processes and system.
Put customers first
Following a customer-first approach is the key to plan and implement a successful digital transformation strategy for any business. The customer behavior should be studied to plan the effective strategies. Get a detailed in-depth understanding of consumer behavior before making investment in digital transformation.
Organizations should build analytics based on research for understanding the customers' pain points and solutions to drive customer behavior. Organizations can build new online communities to advise the existing customers and potential clients about the new changes that will take place in the business processes.
Why should you go digital?
Digital tools and technologies are invading the business environment in all the sectors. Different industries are experiencing rapid changes that result in engaging customers, streamlining internal processes, and retaining customers. Here are some benefits of digital transformation:
Improve Efficiency
The right set of digital tools and technologies can improve the collaboration across various departments and locations. This would facilitate decision making faster and also make operation processes better. The essential data and information can be added, edited, or shared across teams to improve the efficiency of the business. Teams can resolve the problems, improve the quality of services, and also cater to the diverse clients' needs resulting in enhanced efficiency.
Empower Your Workforce
When you provide your teams with digital tools such as mobile apps and software, they will be more productive at their respective jobs. As your workforce will have access to data and information, they can be retrieved from any location at any given point of time. By initiating a digital transformation strategy within your organization, your teams would be able to drive operational efficiency that boosts your business sales. The employees should be educated on how to use the digital resources.
Competitive Advantage
In today's highly competitive world, you should leverage digital tools and devices to change the existing processes and make changes in business models to drive increased revenue. Implementation of digital processes in your organization would help you to stay competitive in the market and increase profitability.
The Take-Away
Digital transformation requires strong leadership skills to incorporate changes within an organization. It requires research and analysis to identify which sections of your business should be transformed. Small, medium, and large companies are being greatly benefited from digital transformation. Digital technology brings a lot of new opportunities for the business processes. It's time to explore those opportunities and jump into the bandwagon of digital transformation.
Blog Home