Don't Just Build An eCommerce Website, Build A Brand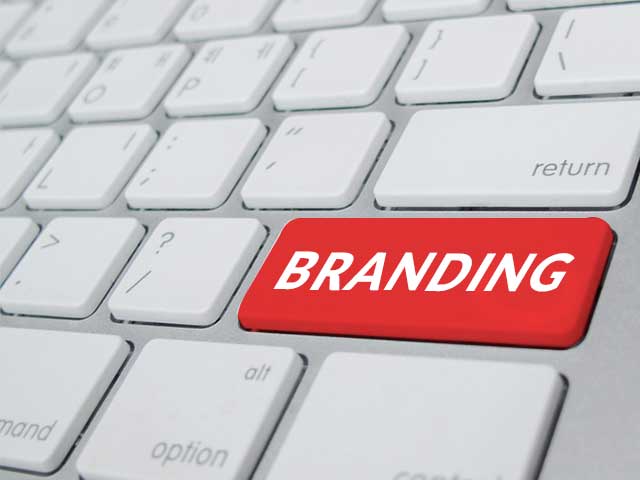 We often come across people who spend a lot of money for building their eCommerce website and it doesn't bring in any money for them. We all are aware that online shopping is growing at a fast pace these days and so, it makes sense to be well positioned for the anticipated growth.
The problem is that a lot of web development companies do not explain the bigger picture to the clients. They hold hands with their customers through the beginning stages of the project, but as soon as the website is developed, that's the end of the relationship. This is absolutely incorrect. The web development agency should stay connected with the client even before the eCommerce website development begins and once the website is made live, there are several other aspects of maintenance and branding that need to be looked after.
Branding your company is a serious affair, and when done correctly it reaps amazing rewards. Branding creates a consistent and compelling customer experience that helps you get more sales through increased word-of-mouth recommendations. So, if you're able to impress a customer, there are chances that customer will tell his or her friends about their experience. This would help you increase the conversion rate.
Whether you are building your brand from the ground level or looking to strengthen your existing one, here are some tips that can help you:
1. Focus on your Core Product
Are you trying to showcase products from too many categories? It's time to take a step back and redefine your strategy. It can be risky for your brand to focus on too many categories at the same time. If you focus on several products together, you may be diluting your brand. Rather than doing that, keep a check on the number of product categories that you want to deal with. Ideally, business owners should try to concentrate on one single category in which they excel. Take example of any big brands; they have one thing in common: they have a core product that consumers recognize.
2. Create an emotional shopping experience
Being an eCommerce brand, you need to make sure that customers can connect with your brand on an emotional level. You would need to find the key emotions that trigger favorable interests and responses from the customers. Try to pull the attention of the visitors and make them spend more time on your website. This can be done in several ways:
Create a compelling identity including an attractive logo, typography, graphic elements, and design to increase the visitor curiosity.
Make sure that you create compelling editorial content to engage your target customers. They would be pulled towards your products and services.
Offering trust and comfort to the customers through secure checkouts on your eCommerce store can be a good idea to make more sales. Maintain complete transparency with customers about your terms and conditions and refund and exchange policies. Be honest with customer and product reviews.
While designing the website, you need to make sure that the CTAs create a sense of urgency for the products or services. You can make use of email newsletters to announce offers and sales.
3. Be consistent in whatever you do
All the hard work you do for positioning your brand may go wasted if you do not maintain consistency in your efforts. Make sure that you offer a consistent experience to the consumers. This will help you increase your brand recognition and also build a sense of trust among your customers.
Whether it is the tone of your product descriptions, or the images of your products and services, be consistent with copy writing. Keeping in mind the target audience, choose the voice of the content in the right way.
Keep an eye on the ever changing market trends and make alterations in your branding and marketing plans in order to stay ahead in the race.
Blog Home