What's Cooking With Apple For WWDC 2017?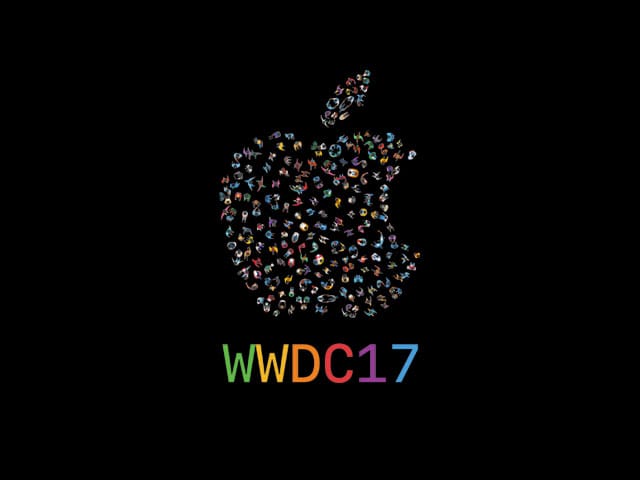 Not many people buy a new computer every year, but Apple has OS X on a yearly update cycle. Apple's annual Worldwide Developers Conference (WWDC) is coming to San Jose's McEnery Convention Center in June. WWDC 2017 starts on June 5 and runs until June 9.
It is assumed that Apple will unveil iOS 11 in June 2017. The software would be launched alongside at least two new iPhones on the tenth anniversary of the iPhone. It could be a blockbuster release. We can expect the iPad 4, iPad mini 2 and iPhone 5 will not be compatible with iOS 11.
Apple expects Siri to be more human and so, we can expect some new updates for Siri in WWDC event. It may also unveil new viewing mode called Dark Mode with black backgrounds that reduce the eye strain.
After the release of second generation watch in September 2016 having additional GPS and water proofing, we can expect to see a third iteration of its Watch this year. We cannot assume how Apple Watch 3 will look like, but we can expect it to look alike the existing version. Some experts assume that there is a possibility of a round display, similar to the one found on the Moto 360 Android wear device.
It is expected that the Watch 3 would include a front facing camera that could be used for selfies or FaceTime calls. The new model is likely to feature a Micro-LED display that would be lighter and thinner. Another common thought is that Apple will introduce 3G or 4G capabilities in Watch 3.
As 2017 marks the 10th anniversary of the iPhone, we can expect some new releases such as the iPhone SE2 or SEs. There has been a debate over what the new iPhone would be called. With the release of iPhone 7, we can assume that Apple is saving big for its 10th Anniversary model – iPhone 8.
The major change expected in design will be the removal of the Home button. It is assumed that Apple wants fingerprint sensor to be used in the device screen itself and so, there would be no need for the physical button.
Apple may also use facial recognition along with the fingerprint sensor. Reports suggest that Apple purchased Israeli startup RealFace and it can be expected that this new technology will be used in the new Apple devices.
There would be a noticeable innovation this year as Apple would give display sizes at par with the premium Android devices.
Industry experts asset that Apple intends to use a flexible OLED display instead of the LCD panel that were displayed in the previous versions. This would make the devices lighter and also offers more vivid colors and contrasts.
Wireless Charging to change the trends
One great feature found in Android phones is wireless charging. It looks like this new feature will be introduced on the iPhone 8. Some rumors also suggest that wireless charging will be a game-changing technology for Apple devices.
What's new for iPads?
There is no new iPad Air in 2015 and 2016 and so Apple fans can hope an update to those models soon. Apple hasn't focused on smaller tablets in 2015 and 2016. This can change this year and Apple is likely to introduce iPad Mini Pro with upgraded components.
The Apple Car was a hot rumor in 2016, but it seems like the tech giant has stepped back with this idea and is focusing on software solutions rather than hardware. Let's wait to see what WWDC 2017 brings in for Apple fans.
Being a leading iPhone application development company, we are committed to bring you all the latest information distributed by Apple Inc.
Blog Home