5 Factors To Consider While Hiring Mobile App Development Agency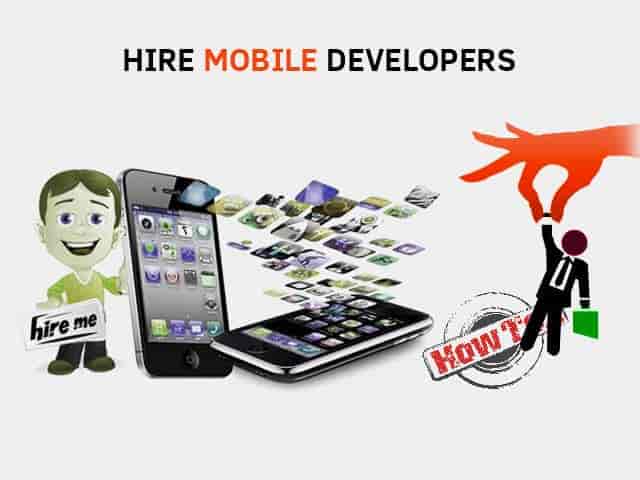 If your company doesn't have a mobile app yet, you could be missing a lot of opportunities to generate revenue. If you wish to increase your business sales, one of the best ways could be launching a mobile app. Most of the companies look for offshore mobile application development companies as it is considered to be a cost effective option for building apps. Hiring in house developers can be very expensive. When you choose to outsource your project to an offshore firm, you will be able to save money as you don't need to pay salaries, infrastructure costs, and other overhead costs.
Here are some of the important factors to consider while hiring mobile app development company:
Check their company website
Have a look at the mobile app development company's website and know what kind of services they offer. Almost all the mobile application development agencies have a business website. Find out since how many years have they been into the business. It is advisable to hire a firm that has at least 3 to 4 years of experience in the industry.
Past work
Land up to the portfolio page and see what type of projects they've worked on in the past. Try to get details of the apps and their features by downloading the particular app from the respective app store. For example: If you are planning to build an app for entertainment, find out whether the company has worked on similar projects in the past. When you come across an app on the portfolio page, try to get information about it from the app store. Download the app and see how it functions.
Client Testimonials
Before hiring any agency for developing your mobile app, read the testimonials on their website. This can give you some idea about what type of services they offer. If you want to know whether the company is reliable or not, ask the professionals to provide you with some past or current client references. Don't hesitate to contact them via email or phone to know whether they're satisfied with the services provided to them.
Communication
Communication between the client and app development team plays a major role in the success of the project. While hiring an offshore agency, you should know what communication channels do they use. Most of the project managers communicate via emails, phone calls, Skype, and IMs. It is important that the developers or project managers are available to exchange ideas or take suggestions from clients on a regular basis.
Pricing
The pricing of the app development is a crucial factor while deciding to hire an offshore mobile application company. Different companies would quote different prices for mobile app development. You should compare the cost of app development and other factors while hiring an agency.
It's important to hire a company that maintains complete transparency with clients and keeps them updated about the progress of work on a regular basis. Do not hire the first company you come across while searching on the web. Spend some time doing research to find the right service provider for your mobile app development project.
Blog Home