Using A Pre Built WordPress Theme Vs. A Custom WordPress Website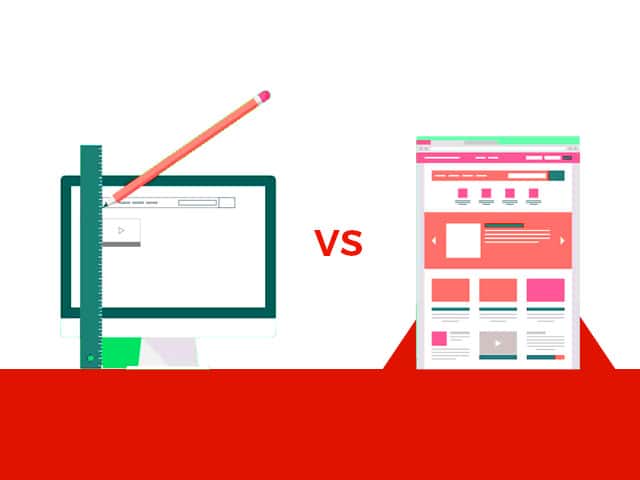 If you want to build a WordPress website, there are two options you have: Either you can make use of a prebuilt WordPress templates or themes or you can look for a professional WordPress development company to build a custom WordPress website. The first question that may come to mind of a business owner would be why not use a prebuilt template and theme and save a lot of money. WordPress themes are readily available on websites like ThemeForest and WooThemes. It can be considered a cheaper option to opt for readymade themes for building your WordPress website, but custom designed WordPress website have their own uniqueness and originality. Based on your requirements and business goals, you should choose the right option.
Let's have a look at the pros and cons of both:
Pre-built WordPress themes
The major reason why start ups and small business owners choose pre-built WordPress themes is that they help them save a lot of money. It's possible to buy a template or a theme for $30-100. There are too many options for design and functionality to choose from. Most modern WordPress themes come with pre-built SEO features and responsive designs. There are endless options for an average website owner. With just a minimal investment, WordPress websites can be up and start generating profits for the business owners.
To sum up, following are the main benefits of pre-built WordPress themes:
Too many options to choose from
Almost no development work needed
Cost effective option
Future-proofing solution
Are there any cons of such themes? A particular theme you select will be available for sale for everyone. Hence, you may end up having a website that looks alike your competitors' site. Some themes which are badly coded may take a long time to set them up and making changes in it can be problematic. Security can be a major concern with pre-built WordPress themes. The code of such websites can be outdated and can be hacked easily. Adding new features or functionality may have certain limitation.
Custom WordPress website
Such websites are designed, hand coded and built from the scratch. Designers create the design of website as per the close consultation with the client. A custom WordPress website is based on unique designs that matches the clients' business requirements and branding. Custom websites are the products that are demanded by the customers.
A custom WordPress website is coded in a very clean way and does not contain unwanted lines of code. When your website has less code, it helps your site to be indexed easily from search engines and this makes your website rank higher in search engines. Such websites are built for expansion. Adding different plugins can add the desired functionality to the website.
Final Thoughts
Ask yourself a question: Does your business need unique design of website or a readymade solution would work for you? If you need original design with customized call to actions, then you should definitely opt for a custom designed WordPress website. As the website would be designed from scratch, you can have it built exactly as you may want it.
Blog Home