Benefits Of Offshore Software Outsourcing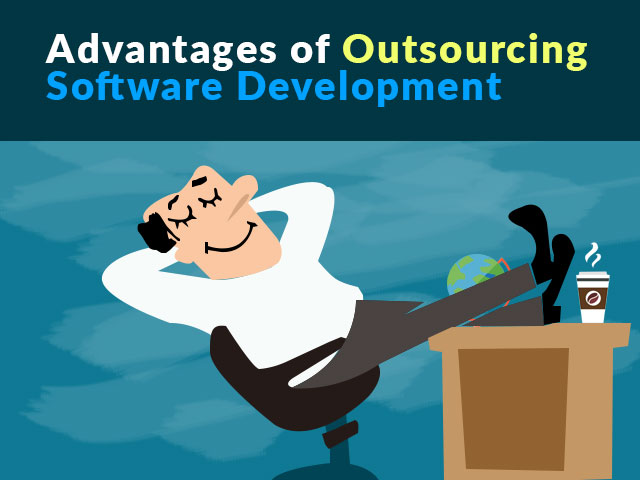 In today's highly competitive world, enterprises strive to accelerate their businesses. The organizations may not have the capacity and staff members to fulfill the large scale projects. They choose to outsource their projects and accomplish the business goals. There are several offshore software development companies to offer custom solutions as per the business requirements and objectives.
Small companies can outsource the projects and get offshore development team at low prices, while larger agencies can get access to difficult to find software programmers having specialized skills and expertise. Countries like India, China, Malaysia, Indonesia, Philippines, Japan, Kenya, and China are the major hubs for outsourcing your next project.
Why should I outsource software development project?
The obvious advantage of outsourcing is it is a cost effective option as compared to hiring full or part time employees. This is the main reason why most companies outsource software development projects. Having an in-house IT team will have a huge burden every month on your company. When you choose to outsource software development job to an experienced agency, you can gain a competitive edge for the pricing of your products and services.
On the other hand, you will not have to invest in infrastructure and equipment needed for software development. You can save money on equipment and other supplies and invest the same money in other aspects to help your business grow.
If you are starting up a new business and need to build a software for it, outsourcing can be advantageous. You can place the software development on someone else's shoulders and concentrate on the key processes.
If you are an established firm, but your staff is overloaded with work, you can think of outsourcing software development projects and ensure timely delivery of projects you've taken in your hands. You can concentrate on the other tasks such as marketing, client servicing, and other services. Outsourcing helps you and your employees find some free time that can be spent on main functions related to your business.
How to pick the right software outsourcing agency?
It's important to choose the right software development firm as your partner. Find out the details about the company's history, track record, and reputation before you pick a firm. It can be tricky to choose the best software development agency. Here are some important factors you should consider before choosing the offshore partner.
Experience and past work
Have a look at the portfolio of the service provider before hiring the agency. Read the client reviews and testimonials online to get an idea about the quality of services offered by the agency. Some projects may require complex skill sets or technical skills and hence, you should look for a company that has worked on similar projects in the past. Hiring a newbie can be risky for your project and business. Look for a software development partner who has at least three to four years of experience in the industry.
Communication
Often, companies that outsource software development would be dealing with employees located in a different country, with a different time zone. There are chances that the developers speak a different language and may follow a different culture. Hence, it is important to ask the service providers about what kind of communication channels they use. Different time zones can have a huge impact on the communication gap between client and development team. So, check the time zone in which the software developers and project managers would be available. Find out how does the software development team communicate with the clients.
Compare the quality and price quotes from different offshore agencies and team up with the best agency to get your software built. You can send your requirements to a handful of software development agencies and ask them for free, no obligation quote matching your requirements.
Why choose Zaptech Solutions as your offshore partner?
Over 8 years of experience in providing software development services, we help the clients get the maximum value for the money they spend. Being a reliable and reputed software development company, our team of experienced professionals has worked on several projects for clients from different industry verticals. Outsourcing software development makes sense to help you maximize your profits in a short span of time.
Blog Home