What makes Swift a preferred choice for iOS app development?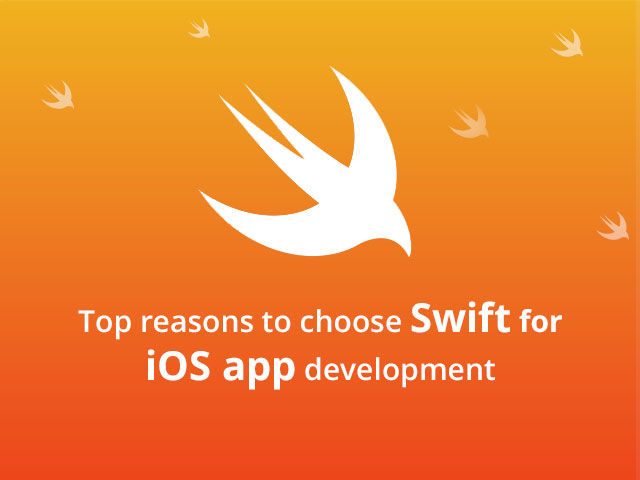 If you're a startup and want to develop an iOS app, it can be a good idea to look for iOS application development company. Partnering with a reliable iPhone app development company will be a good idea to get your app built. Once you have found the right iPhone app development agency, you might get confused for choosing Swift or Objective C. Swift was introduced at Apple's 2014 Worldwide Developers Conference (WWDC). It is a powerful programming language for iOS, macOS, watchOS, and tvOS. Swift 3 ensures that your code is consistent.
What makes Swift a trusted choice over Objective C?
Being safe and modern programming language, Swift offers incredible benefits. It enables a great level of interactivity in development and this makes a trusted choice of millions of users worldwide. Swift has been developed keeping in mind the future of development. So, many companies across the globe cling to it for iPhone application development.
Open Source
Startups often look for cost effective solutions. Being tight on funds, they would prefer opting for open source platforms for building mobile apps. This is when Swift comes into the picture. Being an open source, it is a trusted choice of several startups and small business owners. The open source community offers great support and makes Swift really grow faster. Gone are the days when Objective C monopolized the iOS app development. Nowadays, Swift is the latest trend for iOS app development.
Simple and easy to use
It is simpler to create apps with Swift as compared to Objective C. Developers can easily implement new features and functionality within the application. This is the major reason why most of the developers love Swift over Objective C.
Lesser Code
Being light and a compact language, Swift requires lesser coding as compared to Objective C. Hence, developers get better simplicity and readability. It is less error prone and so, mistakes can be avoided.
High performance
Swift is known to be a high performance language that offers greater control to the developers over the application. One can expect high performance solutions with Swift.
Easy to maintain
While developing mobile apps, it is important to check the security of the apps. Startups cannot ignore the security of the mobile apps. With Swift, one can expect easy to maintain and secure applications.
Wrap Up
Swift increases developer productivity and also helps the business owners get high quality apps. This programming language offers immediate productivity gains. With constant updates and improvements, Swift creates greater value for the developers. If you have made up your mind for developing an app for iOS platform, you should definitely go for Swift and enjoy the maximum benefits.
Blog Home