Top 3 Engagement Models With Outsourcing your IT project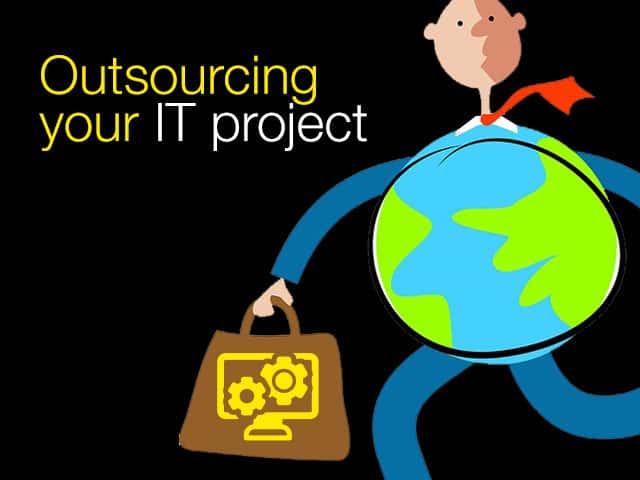 Outsourcing is not a new term as it has been used by several startups or small and even big sized businesses to get their project completed without digging a hole in their pockets. In general terms, 'outsourcing' refers to handing over the task to a third party vendor on a contractual basis usually situated in another country.
Outsourcing IT projects has been on a rise since the last few decades as organizations all over the world have realized the benefits of off-shoring their projects. Business owners no longer need to hire full time employees for the jobs. They can outsource the project and focus on cost-cutting. One doesn't need to worry about infrastructure expenses, overhead costs, training costs, salaries, and other expenses with virtual employees.
Dedicated hiring model is considered to be the best engagement model as compared to in-house hiring mode. It offers you access to a large skill-base and expertise. You also get great flexibility of choosing the resources having specific skills and experience.
Gone are the days when you had to run after freelancers in order to get your project completed. Most of the freelancers lack commitment and dedication and hence, it affects the delivery time of the project and causes delays. Outsourcing your website or mobile app development project to an experienced and reliable agency ensures that you would get high quality deliverable matching your requirements.
Some of the key services offered by IT companies:
Website development : Offshore web development companies have a team of creative graphics designers, coders, testers, and Project managers to build websites, web apps, and portals for the clients' businesses.
Mobile app development : Experienced UI/UX professionals and coders can develop your dream mobile app exactly as you may need it. Clients can choose to hire iPhone developers, Android experts, mobile testers, UI/UX designers, and other resources matching their exact requirements.
Enterprise solutions development : If you're looking for custom enterprise solutions, you can hire dedicated resources for the project. Most of the expert resources working with reputed enterprise app development agencies have huge expertise in overall function of the project requirements right from concept to installation.
Popular offshore hiring models
1. Fixed cost model
This model works on a pre-defined cost based on clients' requirements. This is the right suitable option for clients who have a fixed budget for the project and they do not want the budget of project to increase. The specifications of the project can be decided upon before the project starts. One major drawback of fixed cost model is that it doesn't offer flexibility to the clients. Any type of alterations in the project scope would modify the cost of the project.
2. Time and Material model
With time and material model, clients have to pay for the hours consumed for the particular project. This can be the best suitable option for projects in which total efforts cannot be predicted in advance. It offers great flexibility to the clients to modify the requirements.
3. Dedicated Hiring Model
In this model, the web or mobile app development company provides skilled employees to the clients so that they can communicate with the resources on a regular basis and know what's going on with their project. It is a pay as you go model that helps you save a lot of money and time. If you are not satisfied with the team, you can easily replace it.
Choosing Zaptech Solutions as your offshore partner
Zaptech Solutions has built a strong reputation of helping clients achieve their business goals by providing the right suitable solution. We have a dedicated team of enthusiastic designers, developers, and testers to deliver innovative websites, web apps, and mobile applications.
Blog Home