How Do Mobile Apps Influence Different Industries?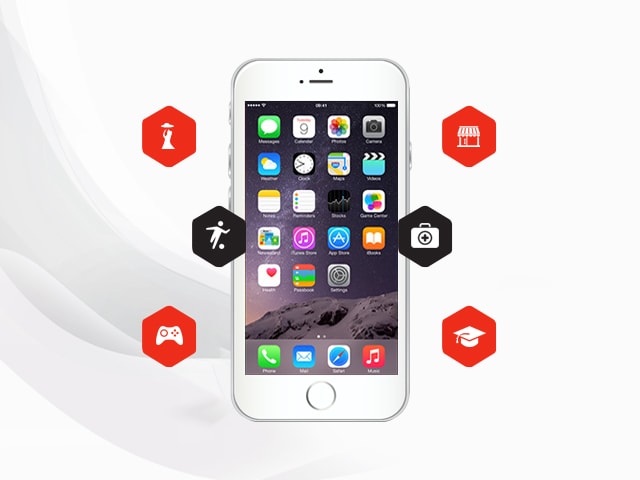 Mobile apps are everywhere. Different industries across the globe get influenced by mobile apps in different ways. Mobile apps have transformed each and every sector today. Various industries have already adopted mobility solutions to enhance their productivity and efficiency. Many sectors have been using mobility solutions to acquire maximum number of benefits and users.
Many mobile app development companies provide technology services to the businesses to help them grow. With the constant advancements in the technology, mobile app developers offer various mobility solutions to the clients. Whether you're a startup or an established business, you would need to promote your business in order to achieve sales and profits. If you fail to advertise your business properly, you may lose a lot of business. In today's competitive times, you will need to have an interactive mobile app to survive in the market.
Here's how mobility influences the different industries:
Medical and healthcare
Mobility solutions make the medical industry benefit in many ways. Medical and healthcare industry are benefited the maximum with the mobile app technology. Various healthcare firms have been using mobile apps to stay connected with patients, staff, and managements. It improves the communication between the people and provides real-time access to the records and treat the patients in a better way. A mobile app allows the patients to contact the doctors or staff members at the time of emergencies.
Retail
Retail industry is a huge sector that consists of several complex processes. Mobile app developers can create innovative and interactive mobile apps that change the entire scenario as they offer better ways to manage and communicate to sell the products or services to the customers. Advanced business apps help the retailers show all the information that is related to the products with images and specifications. Business owners and retailers can add more value to their business by offering unique shopping experience to the customers. One of the major challenges of the retail industry is customer engagement. With mobility solutions, one can create loyalty programs and engage them in several ways.
Education
Mobile apps are considered to be a better and more engaging way of providing education. Mobile applications open new avenues and learning. Well developed countries have already been leveraging the power of mobility to to revolutionize the education industry. Higher degree of precision and efficiency can be achieved with the help of mobile apps. Some apps can improve the collaboration between the students and teachers and parents also. Few apps help students students gain knowledge online without traveling to school or college.
Real estate
Real estate industry is greatly benefited with mobile apps as realtors can highlight themselves in the global market. The prospective buyers do not have to visit the properties for sale physically. They can login via their mobile devices and get instant access to the required information about the properties. Real estate agents can make use of mobile technology to access information about prospective buyers and plan the appointments. Some real estate apps act as a common platform between the buyers and sellers and facilitate the communication between them.
Hotels and restaurants
In this industry, convenience is of utmost important for customer satisfaction. Mobile apps can be used for mobile ordering food, hotel bookings, and making reservations at restaurants and cafes. Mobility allows the customers to order food directly from the app, check menu, and also leave their feedback.
Mobile apps are ideal for small and large businesses. Any industry can be benefited by adopting mobility solutions. As mobile apps improve collaboration and innovation, they can yield good profits. So, if you haven't adopted mobility for your business yet, it's high time. Get started now and enjoy the maximum benefits.
Blog Home