How Much Does A Mobile App Development Cost?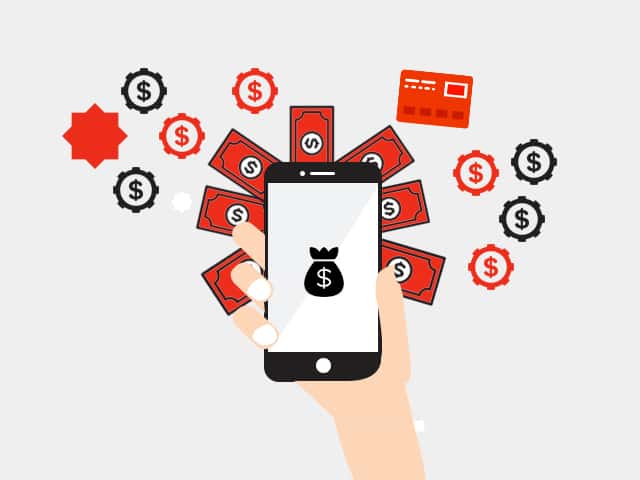 Mobile apps have become an inevitable part of our lives. People stick to their mobile phones for business, fun, communication, and entertainment. Today, a mobile user spends approximately 200 minutes on the mobile device. Having a mobile app for your business has several benefits. It gives a chance to clients to interact with your brand. One of the major advantages of mobile applications is that they engage the customers and helps you develop strong relationships with them. The more customers would see your app, the more likely they will make purchases from you.
Most of the business owners have a question in mind: How much will the mobile app cost? Well, the cost of app development depends on various factors such as type of app, functionality, platforms used, developers, and many more. Different mobile app developers would charge a different amount for developing an app.
What influences the cost of mobile app development?
Type of app
The first factor that influences the cost of mobile application development is the type of app you wish to develop. If you want to develop an app with basic functionality, it will not be an expensive affair. Small businesses and startups can invest in a mobile app having basic features as it will be a cost effective option for them.
Business apps or eCommerce applications are a bit more complex than basic apps as they deal with database management systems. It would require a content management system also.
Game apps are probably the most complex kind of apps as they may require 3D effects and other built-in phone mechanisms.
Based on your requirements and business goals, determine which kind of app you need to develop. Before you start looking for a mobile app development company, make sure that you know what type of mobile app you need.
Number of devices and OS
The cost of developing a mobile app depends on the OS and number of devices you want to build it for. If you are planning to build a mobile app for iOS platform, then it is important that you build one that supports the existing and previous versions of iOS.
Android platform is more diverse. If you want to create an app for Android, make sure that it supports all the versions. More devices mean various screen sizes and resolutions. If you have a tight budget, you can focus on creating an app that supports the most popular Android devices in the market.
User interface and animations
You will need an impressive and user friendly design for your app in order to attract the users. Design part of the app determines the success of the app. Custom user interface may cost you some money, but without it, your app may not get successful.
It is a known fact that customers buy with their eyes. So, an eye catchy app design can attract the attention of the users and make them use your app quite often. Keeping in mind the target audience, create a visually appealing app design. Make sure that your app design is competitive with the latest market standards.
App development team
Business owners can choose to hire freelancers or mobile app development companies to get the app built. One can avoid hiring full time employees and outsource the app development task to an experienced company or freelance developers. When you hire an experienced team, you can be assured that they know how to execute well.
Talk to the developers and find out what kind of experience and expertise they have. Have a look at the past work samples to get an idea about their skills and knowledge. Evaluate their communication skills and mode of communication. Hiring an offshore mobile app development agency is considered to be a cost effective method for getting the app developed. It will help you save a lot of time and cost.
Marketing your app
In today's competitive world, there are millions of apps on the app stores. So, it is important to advertise your app so that it is visible at the top positions in the app stores. A targeted marketing approach via digital and offline channels can make your app popular among the targeted users. So, you need to keep aside some budget for marketing activities of your app. Talk to an app marketing expert to find out whether the marketing should be done right at the time of development or after the app is developed.
No matter what budget for your app development may be, make sure that do some research in the market before getting the application developed. Talk to a few industry experts and create the right app that helps you stand out from the crowd and is loved by the users.
Blog Home