Top iOS App Development Trends To Watch Out In 2017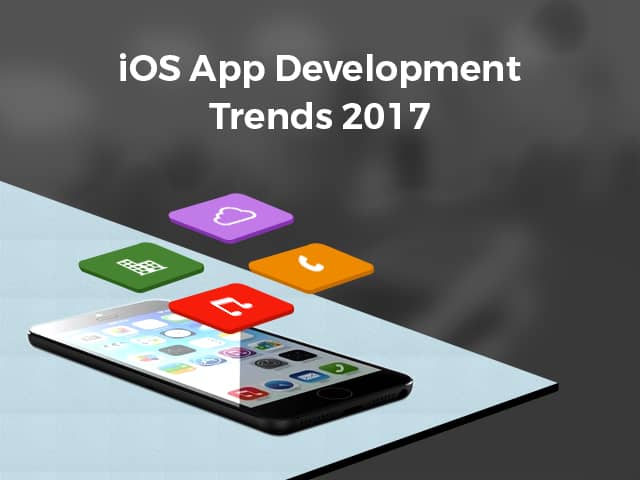 In 2017, Apple will be witnessing some dynamic changes as it adjusts itself according to the latest market trends. Read on to know about the iOS application development trends for 2017.
IoT related apps
The number of developers for IoT based apps increased in 2016. Industry has witnessed an increased revenue on the ventures that are based on IoT. We can assume that iOS developers will try to take the advantage of this growing trend and build apps based on IoT. iOS application development will create value-added apps for maximum use of IoT enabled products.
As IoT companies will mature and give rise to more advanced and sophisticated products, iOS application developers will try to make use of this technology. Revenues and profits derived from IoT will increase further in 2017.
GPS and Beacons
GPS and Beacon technologies are widely used in commercial spaces for targeting individual consumers. These advanced technologies are also used in household appliances since the past few years. In 2017, we can expect GPS and beacon technology to boom. GPS and beacon sensors are integrated into kitchen appliances, automobiles, washing machines, and many more. Apple has built a separate interface that the device owner can manage and control the several electronic appliances in their homes. Even when the users are away from their home or office, they can control the appliances remotely. It is considered to be an energy-saving, environment-friendly move.
Augmented Reality
Augmented Reality is a growing trend these days. It used GPS technology to provide a wide range of services to its users. Augmented reality finds usage in retail and automation industry. Augmented reality is used for games as it changes the landscape of the gaming industry. Augmented reality and GPS will continue to be a hot trend in 2017.
Security
As mobile eCommerce is exploding, there will be a growing concern of security for the users. Consumers who make purchases via mobile apps. The developers should make use of high-end security features so that the users do not hesitate to make purchase. iOS developers will have to learn Apple's new standards for security in 2017.
Wearables
The number of Apple Watch apps will increase in 2017. There will be a growing demand for wearable medical devices as the doctors and patients realize the importance of such devices. The cost of wearable devices will decrease and the functionality would expand. Medical researchers and patients will understand that they can improve health with the use of wearables.
Enterprise apps
Enterprises all over the world are adopting Apple's iPad tablet for official purposes. As iOS integrates with devices such as watch, beacon-enabled office appliances, and Mac Laptop, there will be a growing demand for iOS enterprise apps in 2017. More and more businesses will adopt cloud technology to manage data and tasks.
2017 will witness a lot of changes in iOS app development industry. Zaptech Solutions has huge expertise in iOS app development services. We build intuitive apps as per the clients' specific requirements and we are known for delivering high quality applications. We keep an eye on the latest industry trends to make sure that our clients get futuristic solutions from us.
Blog Home